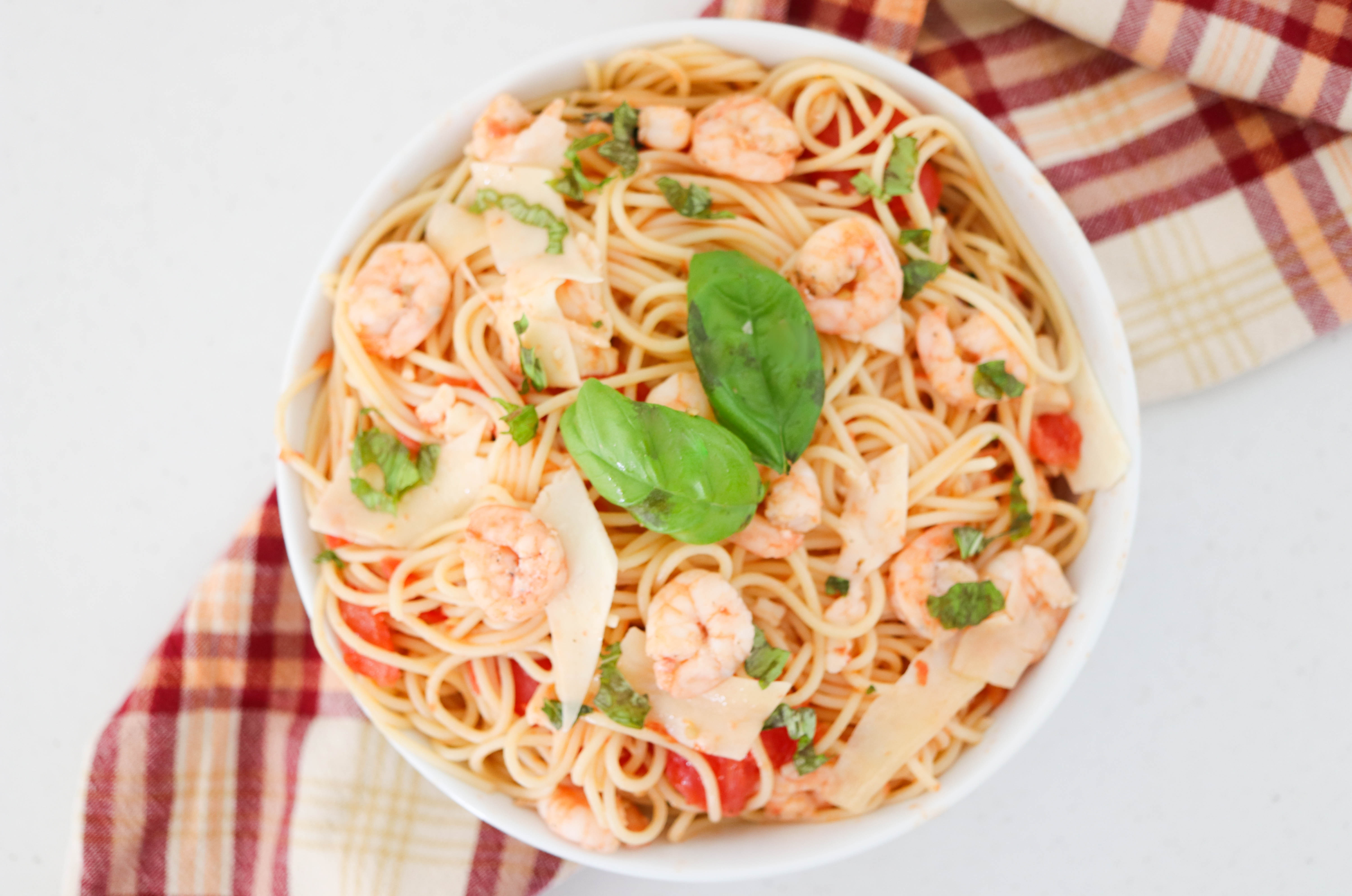 Shrimp over Roasted Tomatoes and Pasta
Ingredients
8-10

Plum tomatoes

cut in half length-wise

salt and pepper

to taste

8-10

Garlic Cloves

minced

olive oil

1-1/4

lb

shrimp

peeled and deveined

1

lb

pasta

3/4

cup

Parmesan cheese

crumbled or grated

3/4

cup

fresh basil

chopped
Instructions
When it's tomato season, and if you are like my sister- in-law, Robyn Alfiero, you can't think of enough ways to use them. This is one of her favorite recipes. The roasted tomato flavor adds such a great richness to this dish, plus it is very easy to make. You can use scallops, lobster meat, cusk, or any other fish of your choice. If i have fresh Rosemary or thyme, i have used that on top of the tomatoes when i roast them. Use whatever you like, it's pretty hard to fail with this recipe!

Preheat oven to 375 degrees

Place the tomatoes on a baking sheet and season with salt and pepper. Add the minced garlic over the top of the tomatoes. Don't worry if some falls off onto the cookie sheet, in the end it will all come together. Drizzle plenty of olive oil over the top of the toma- toes. Place the tomatoes in the oven and bake for 45 minutes.

Season the shrimp and cook on the grill or in a grill pan, over medium-high heat, for 2 to 3 minutes per side. Boil the pasta so that the pasta, shrimp, and tomatoes are ready at about the same time.

Place the tomatoes in a bowl, along with the drippings from the pan, and mash. Add the cooked pasta and cheese, and toss to mix. Add the shrimp and fresh basil on top.