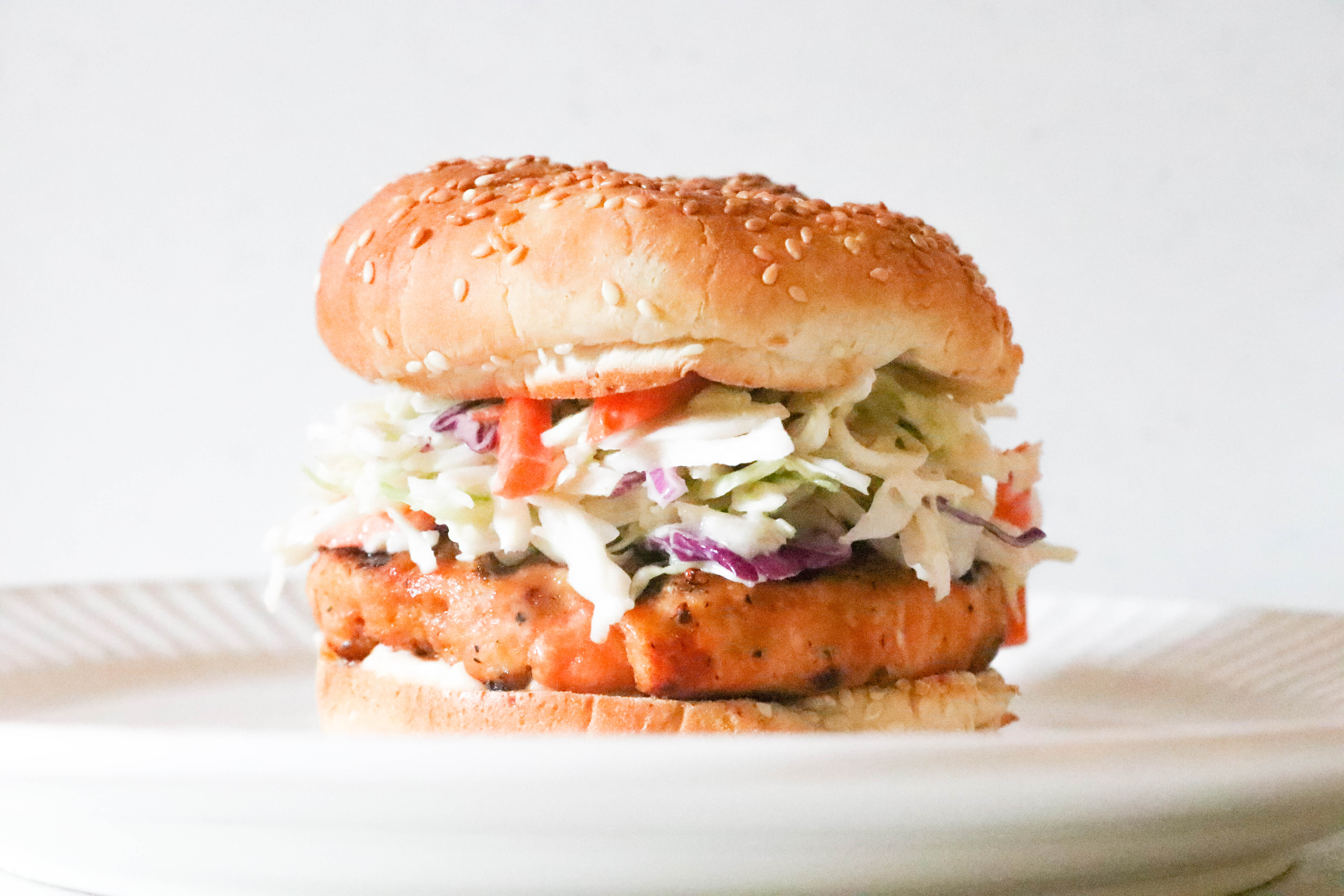 Preheat grill to medium high heat. Brush both sides of the salmon burgers with teriyaki and place on grill.

Grill 4 minutes on each side, or until cooked through.

Spread mayo on bottom side of burger bun. Top with salmon burger, heaping portion of Cole slaw, and top of bun. Enjoy!