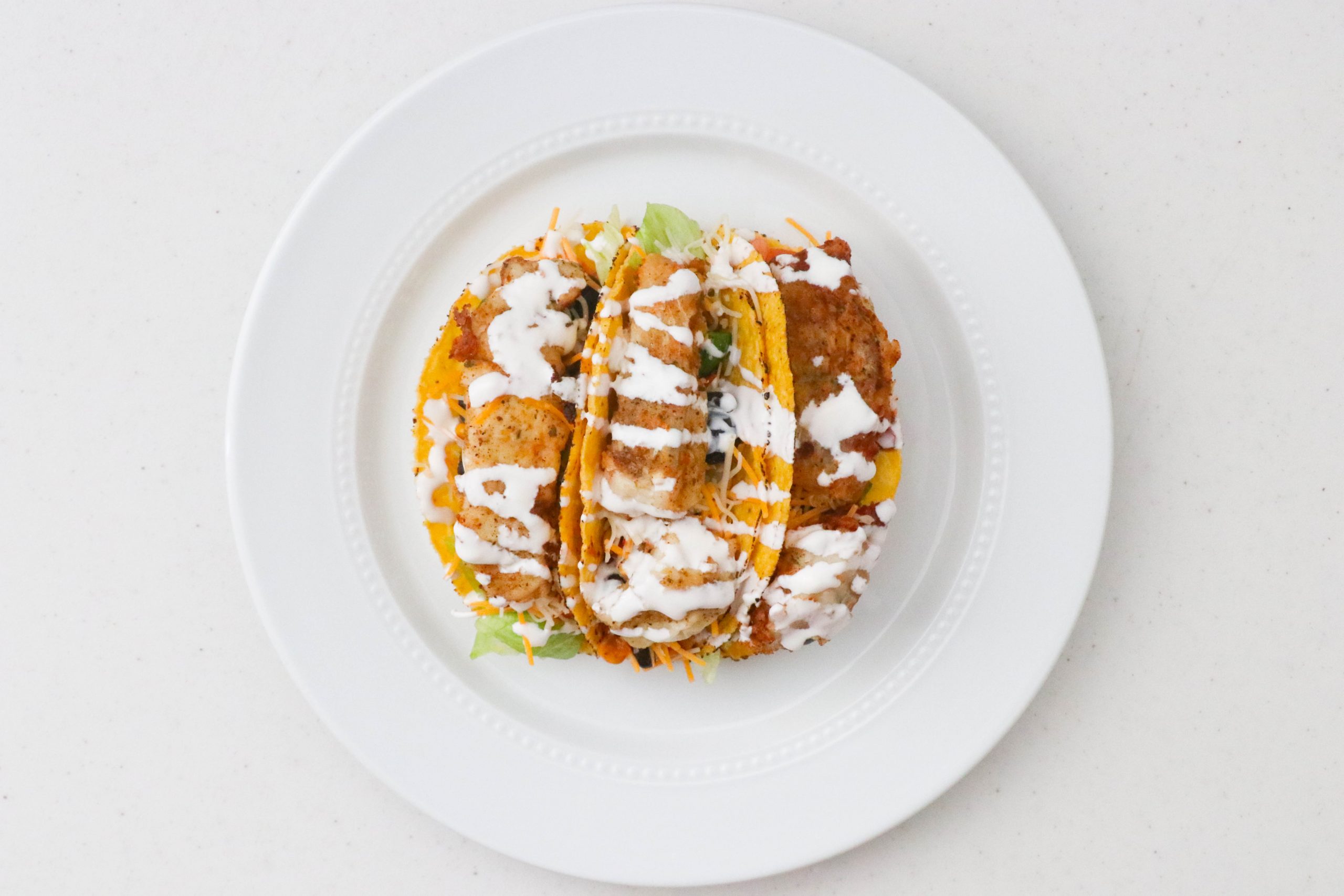 Cut the Pollock into strips from side to side (not head to tail. The thick end and tail can be used as-is).

Mix one 3-4 tbsp of Harbor Fish seasoning in with the flour.

Whisk egg and milk together.

Place each piece of fish into the milk mixture and then dredge into the flour mixture shaking off any excess, and place on a sheet of wax paper.

Heat olive oil in a non-stick sauté pan.

When the oil is hot fry the pieces of fish until lightly brown on both sides. Remove to paper towel drain.

When fish is all cooked you are ready to assemble your Tacos.
1 Lb. of Pollock makes approximately 3-4 Tacos.