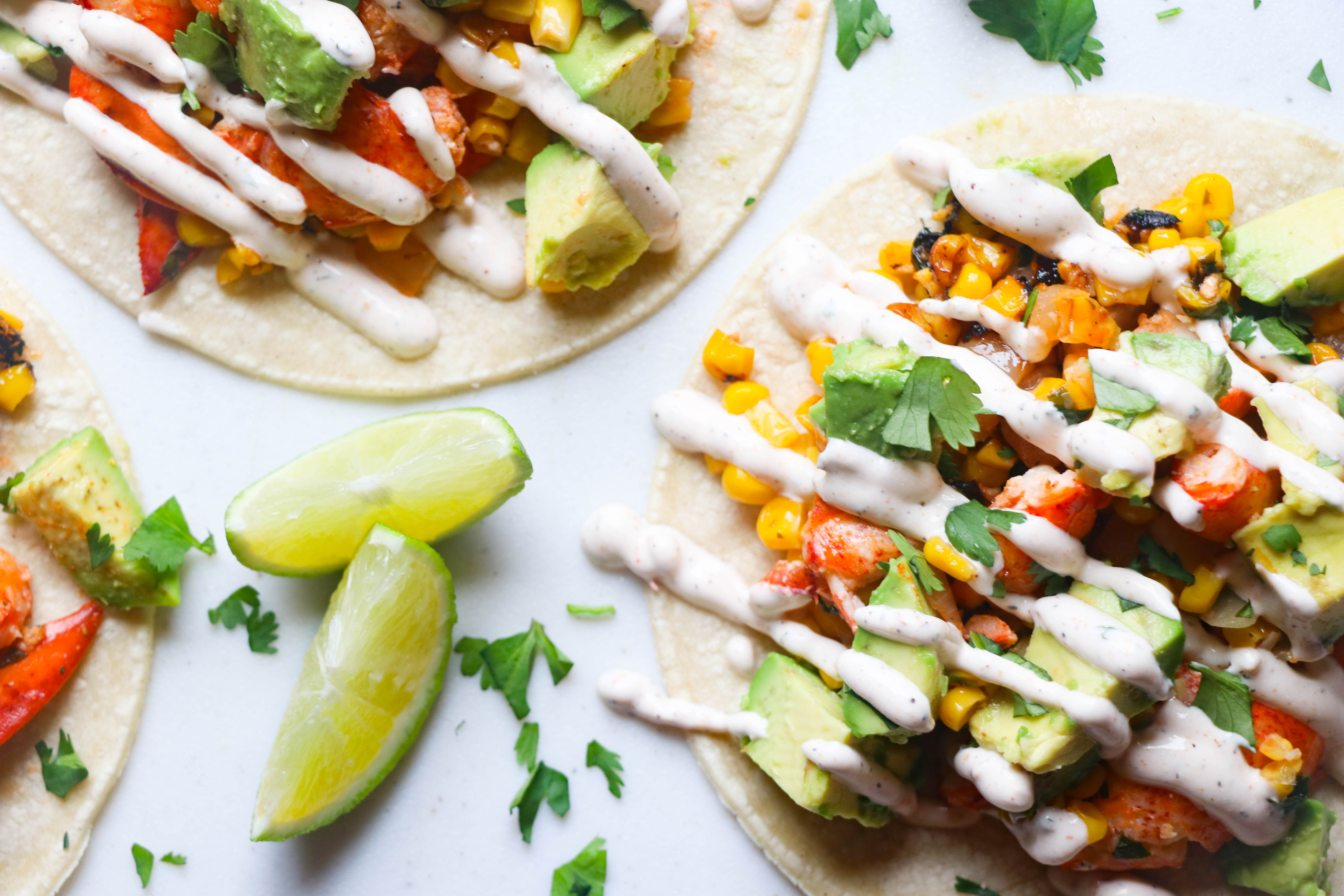 First, spike the sour cream. Combine sour cream, 2 tbsp lime juice, hot sauce and Harbor Fish Market's SoFISHticated seasoning in a small bowl and stir until mixed. Cover with plastic wrap and chill in the fridge while you prepare the tacos.

Heat a large skillet over medium heat and melt the butter. When melted, add the garlic and cook for 30 seconds, keeping watch that the garlic doesn't burn. Stir in the onion, corn, and cilantro, and season with a pinch of salt. Cook for 3 to 4 minutes, until the vegetables soften. Add the lobster, toss together and cook for 2 minutes. Toss in the lime juice and give the pan a toss to mix.

Build the tacos with the lobster mix, sliced avocado, fresh cilantro, and the prepared sour cream.