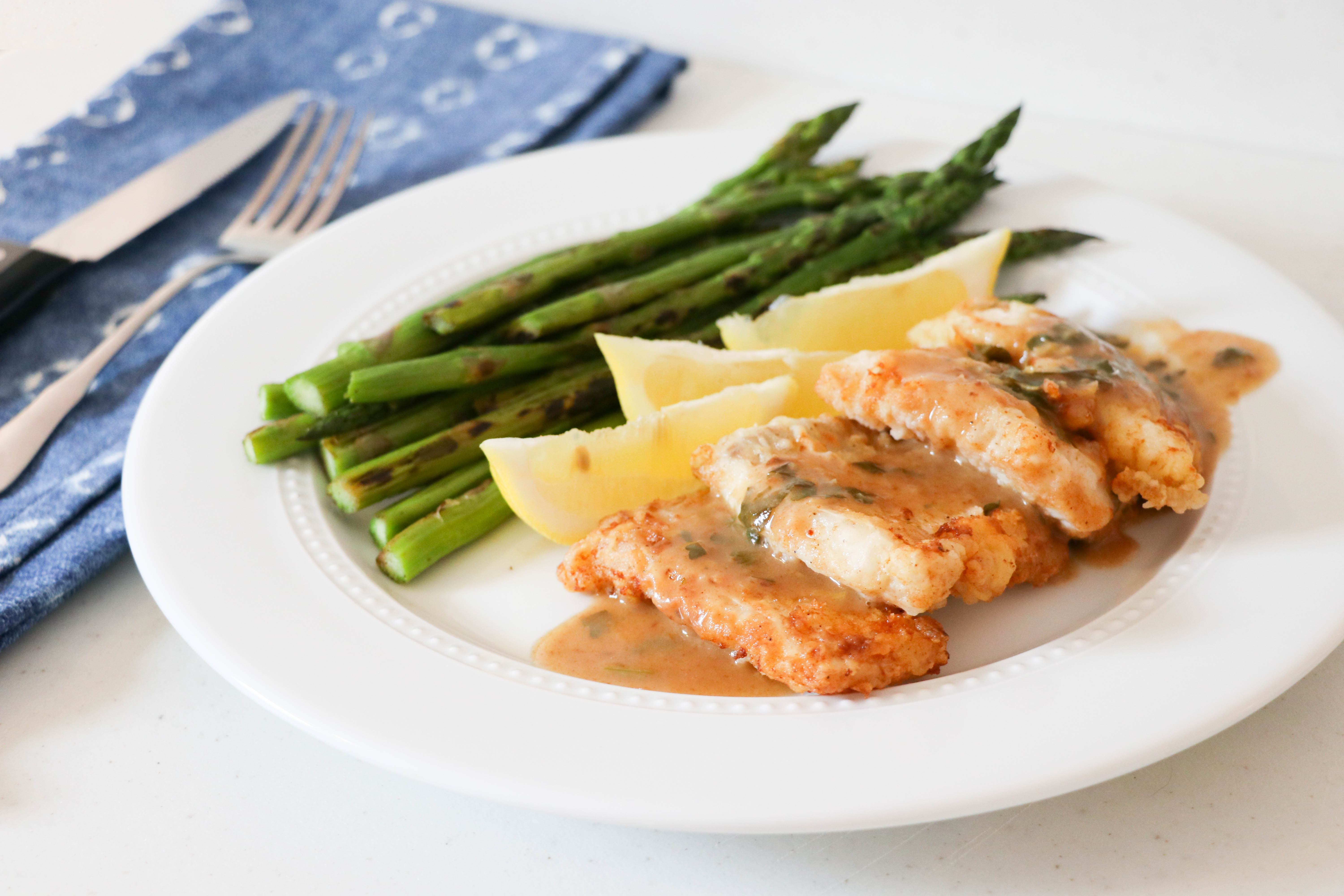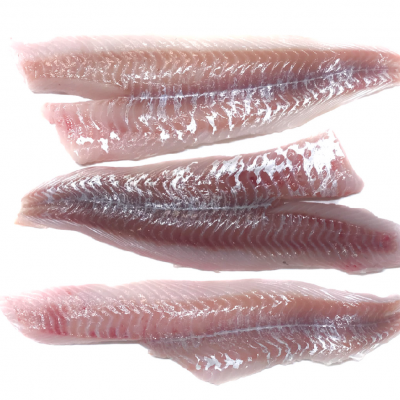 Pollock Piccata
Ingredients
1

Egg

1/2

cup

milk

2

pounds

Pollock

from a large thick fillet - cut into 1 to 2 inch medallion shaped pieces

2

cups

flour

1

tbsp

black pepper

3/4

cup

olive oil

1

fresh lemon juice

1

Lemon Zested

1

cup

White Wine

2

tbsp

Chopped Parsley

1

lemon

cut into thin slices
Instructions
Slice the fillet on a 45 - degree angle (on the bias), starting at the thick end and cutting on a slant from top to bottom. That gives you a thin, oval, medallion cut that will lend itself to the french preparation: If the fried fish medallions are layered on a dish, alternate the fish with thin lemon slices -- like a spread-out deck of cards. It transforms this under appreciated fish into the centerpiece of an elegant dish, like taking cinderella to the ball.

Mix the egg and milk in a bowl and beat. Dip the fish medallions into the egg wash and let the excess drip off. Add the pepper to the flour. Dredge the medallions into the flour and pepper mixture. Shake off the excess. Heat the olive oil in a fry pan.

Fry the fish in oil until brown on each side, turning only once. Remove, and let the fish drain on paper towels or brown paper. When the frying process is finished, drain off most of the oil, leaving the residue and approximately 2 teaspoons of oil in the pain. Deglaze the pan by stirring in lemon juice. Add the zest, white wine, parsley, and simmer until the liquid has reduced by one half.

Arrange the fish on a warm platter, alternating each piece with a lemon slice. Pour the sauce from the pan on top of the fish and garnish with chopped parsley.