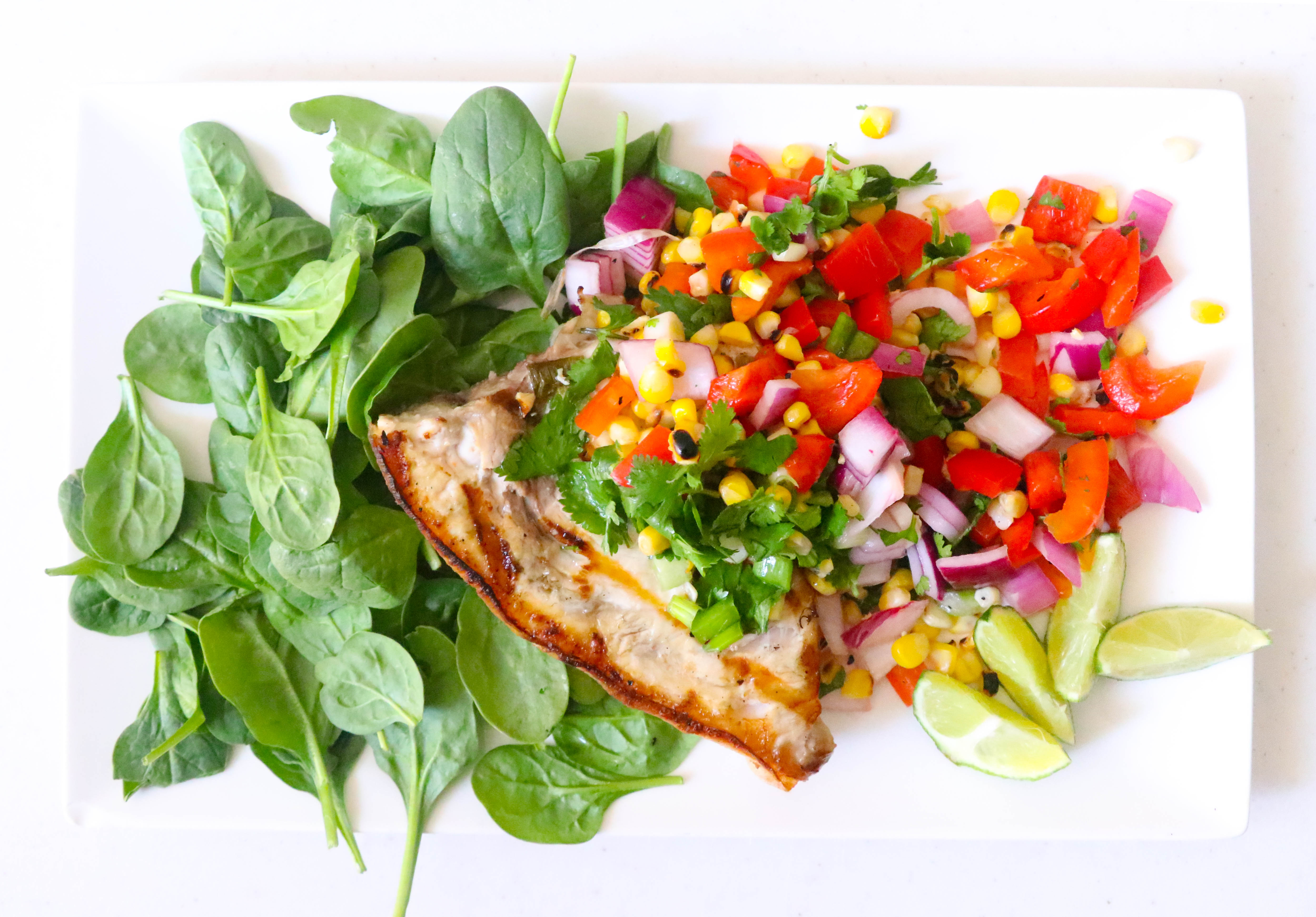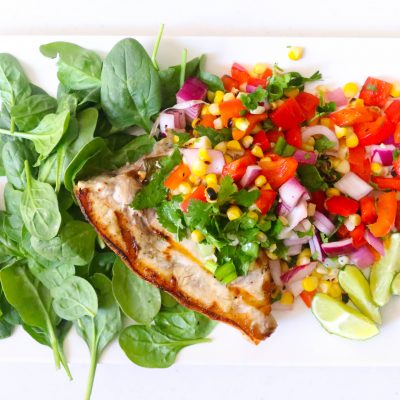 Grilled Swordfish Steaks with Herbed Corn Salad
Ingredients
2

ears

corn

1/2

red onion

minced

1/2

red pepper

diced

1

lime

juiced

1

tsp

apple cider vinegar

salt

to taste

1/2

cup

cilantro

chopped

2

green onion

chopped

2

limes

divided

2

tbsp

olive oil

1

tsp

apple cider vinegar

2

green onions

chopped

4

6-8 oz

swordfish steaks
Instructions
To make corn salad, roast corn on the grill. Cut kernels from the cob.

In a medium-sized bowl, toss corn kernels with red onion, red pepper, lime juice, apple cider vinegar, sea salt, cilantro and green onion. Set aside to marinate at room temperature.

Prepare a hot grill.

To make the swordfish marinade, juice one of the limes and slice the other into wedges. Set wedges aside. Whisk to combine the lime juice, olive oil, apple cider vinegar, green onions, and salt. Set swordfish steaks in a shallow dish, pour marinade over swordfish, cover, and refrigerate. Marinate steaks 15 minutes, flipping in marinade halfway through. Marinating longer is not advised, as the acids in the marinade will start to cook the exterior of the fish (think ceviche).

Set swordfish steaks over high heat on the grill. Grill 3 - 4 minutes, flip, and grill 3 - 4 minutes longer. The fish will continue to cook once removed from the grill. Look for fish to be nicely seared on the outside and have a good amount of give when touched.

Sprinkle swordfish steaks with sea salt. Plate with lightly dressed greens, and top with corn salad and a big squeeze of lime. Serve immediately.