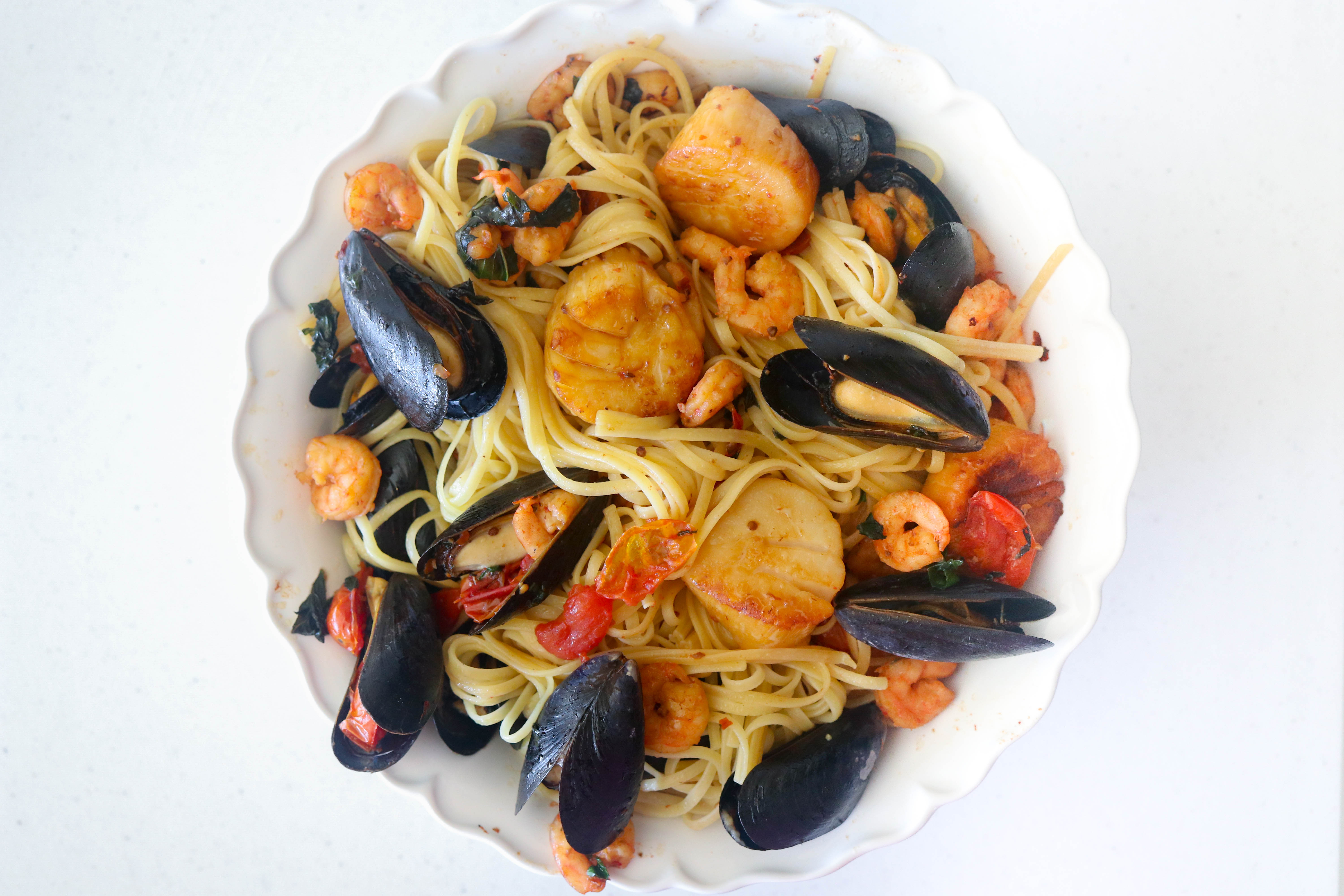 Frutti Di Mare
Instructions
Begin by getting your pasta ready, Linguine or Spaghetti will work the best for this dish, it's a little too heavy for angel hair. Follow instructions on the box, usually around 10-11 minutes for al dente.

In a large saute pan add olive oil, and the chopped garlic and grape tomatoes.

After a few minutes add in the scallops and sear them on both sides. (scallops take a little longer to cook so we want to start them before the shrimp)

After searing your scallops, add in the shrimp, mussels, chopped basil and red pepper, cover and allow the mussels to steam open. This will be enough time to cook the shrimp.

If you have timed this right your linguine will be done just about the time your seafood is ready. If your pasta still has time to cook remove the seafood from the heat and keep covered. You can give it a quick reheat as soon as the pasta is done. If there is not enough juices from the mussels, add in a little bit of water from the pasta.