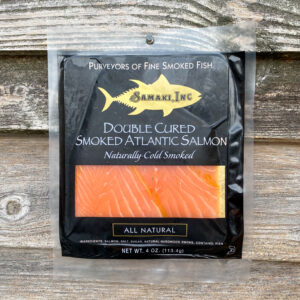 Crispy Potato Pancake with Smoked Salmon
Ingredients
2

tablespoons

Dijon mustard

2

tablespoons

white wine vinegar

1

teaspoon

finely minced shallot

1/2

cup

canola oil

1/4

cup

olive oil

1

tablespoon

capers

finely minced

1

tablespoon

finely minced dill

Freshly cracked black pepper

1/4

small Spanish onion

2

russet potatoes

about 1 pound

Kosher salt

3

tablespoons

Clarified Butter

(ghee)

16

slices

smoked salmon

1/2

cup

creme fraiche

lightly whipped

1/4

cup

dill fronds
Instructions
In a small mixing bowl, combine the mustard, vinegar and shallots. Whisk in the canola and olive oils to emulsify the dressing, and then fold in the capers and dill. Season with pepper only, as the capers are salty.

On the large-hole side of a box grater, grate the onion into a strainer set over a bowl. Then, peel the potatoes. It is important to work quickly to avoid potato oxidation. You do not want to store the potatoes in water, as the starch will be washed away. Using the large-hole side of the box grater, grate the potatoes into the strainer. Press out the liquid and discard. Toss the potatoes with the onions and season with salt and pepper.

In an 8-inch nonstick saute pan set over medium-high heat, melt the Clarified Butter. It will seem like a lot of butter. Pack the potatoes into the pan, so that the layer is 1/2-inch thick. Saute the potatoes until the bottom just starts to brown, 5 to 7 minutes. Carefully and gently flip the potato pancake onto a small plate browned-side up. Then slide the potato pancake back into the pan and brown on the other side over medium-high heat. Place in the oven and cook until evenly golden, another 10 to 15 minutes. Drain the potato pancake on a paper towel and cut into quarters.

Roll the smoked salmon into rosettes. Top the potato pancake slices with the smoked salmon rosettes, a few dollops of creme fraiche and the dill fronds. Drizzle with the vinaigrette before serving.