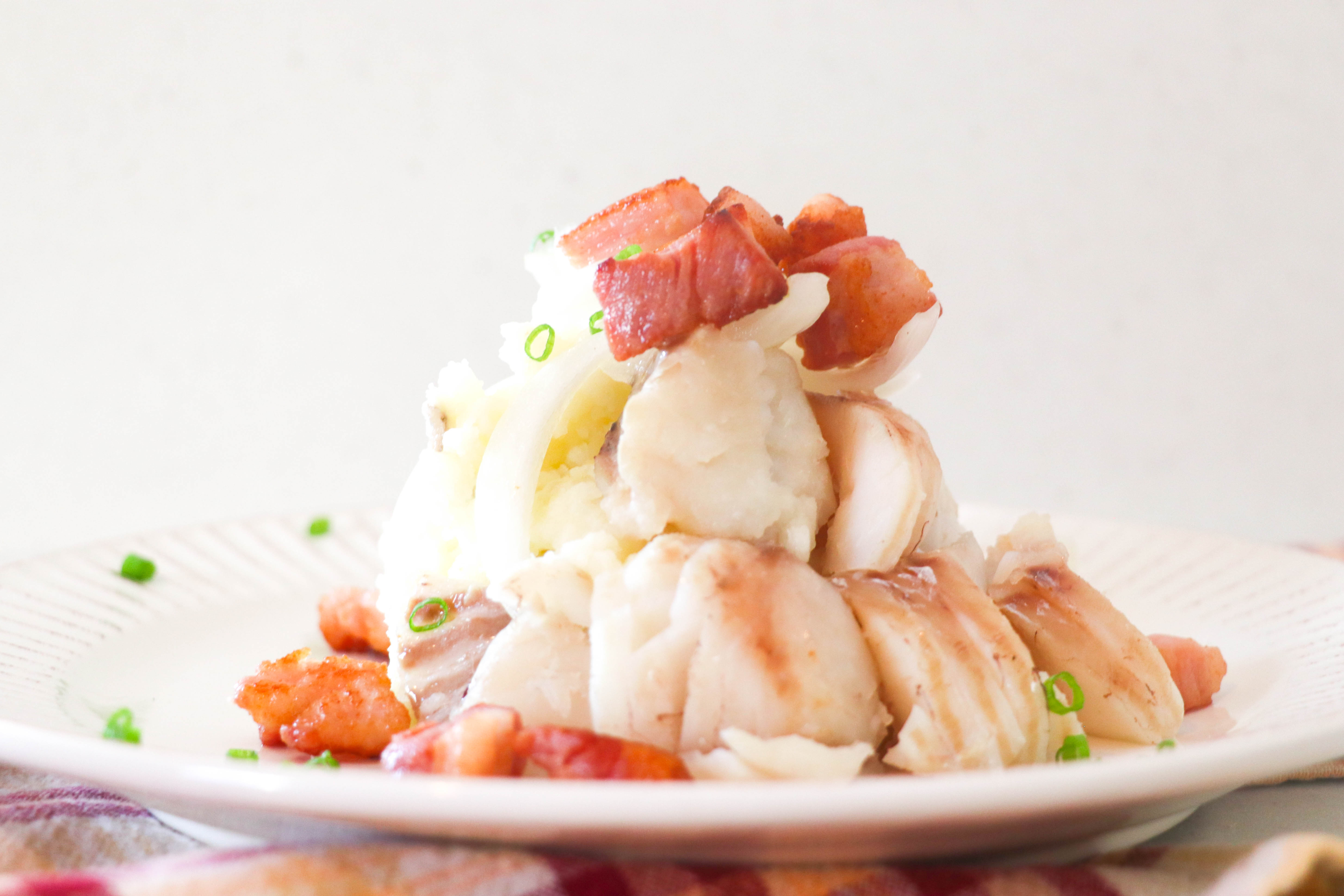 Corned Hake and Potatoes
Ingredients
1-2

pounds

hake

1-2

pounds

potatoes

butter

to taste

1

onion

sliced

1

cup

vinegar

salt pork

save pork fat

salt and pepper

to taste
Instructions
Place onion slices in vinegar in a bowl and cover. Let marinate for at least 2 hours, (longer is better).

Place hake in a dish, salt generously. Refrigerate for 2-4 hours, covered with a lid so that it will 'corn.'

Take hake out of refrigerator and rinse thoroughly, cover again with cold water and boil until flaky.

While hake is cooking, boil potatoes and mash them, add desired amount of butter, salt and pepper.

Dice salt pork and fry until crispy.

Drain hake when it is done, then serve over mashed potatoes. Top with onions, salt pork, and fat rendered from pork.