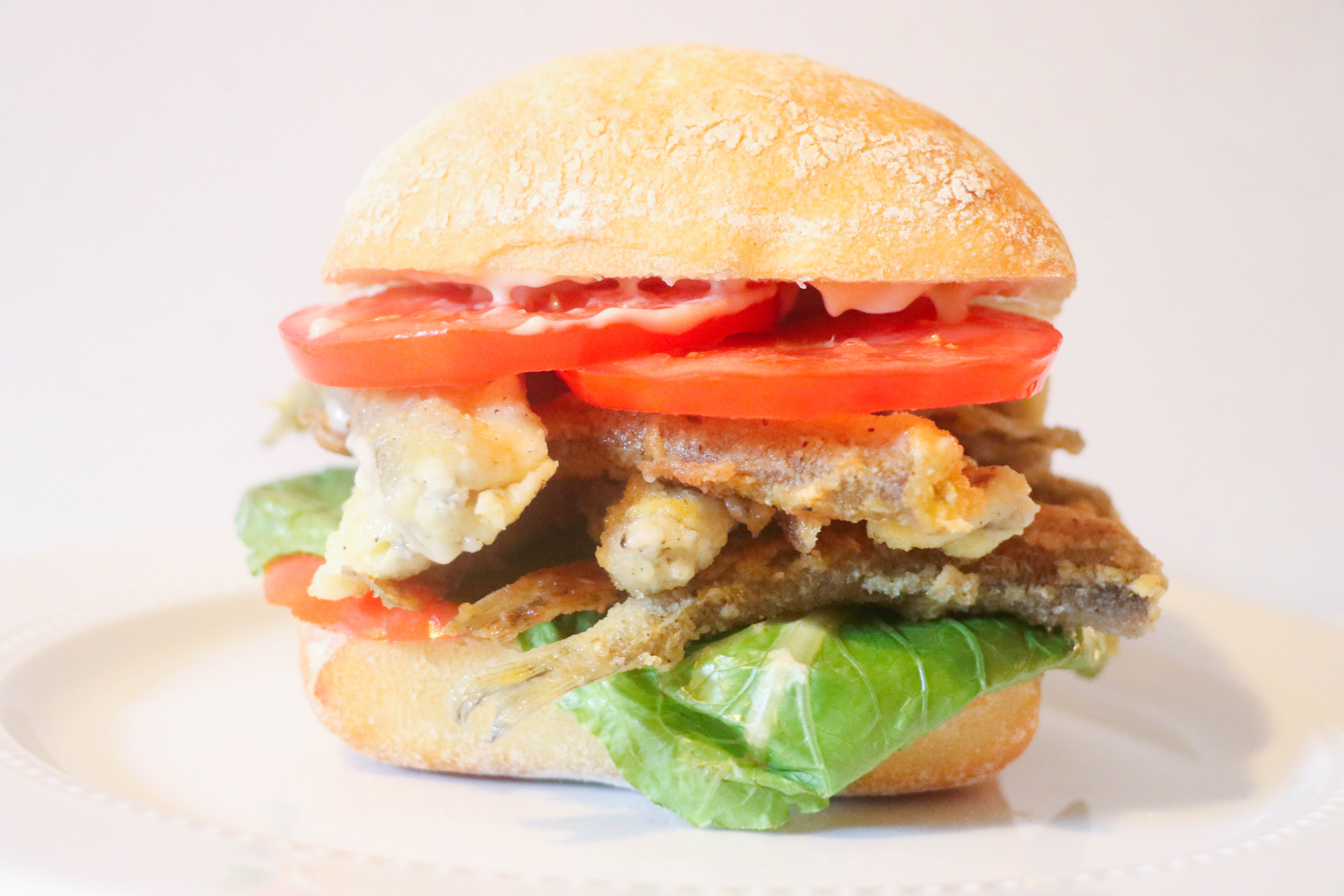 Breaded Smelt Sandwich
Instructions
Wash and dry the fish and season with salt and pepper.

Have two bowls ready: one with the lightly beaten eggs, and the other one with the flour, seasoned with salt, pepper, and garlic powder. Heat the oil in a skillet over medium heat.

Dip each fish in the beaten egg, and then in the seasoned flour, shaking off excess.

Put the fish in the hot oil and fry on both sides, about 2 minutes per side. Do not overcook. Transfer to a plate covered with paper towels to drain the excess oil.

Slice the bread in half, and spread both sides with mayo. Add a lettuce leaf or two, a couple slices of tomato and desired amount of smelts over the lettuce. Serve immediately.