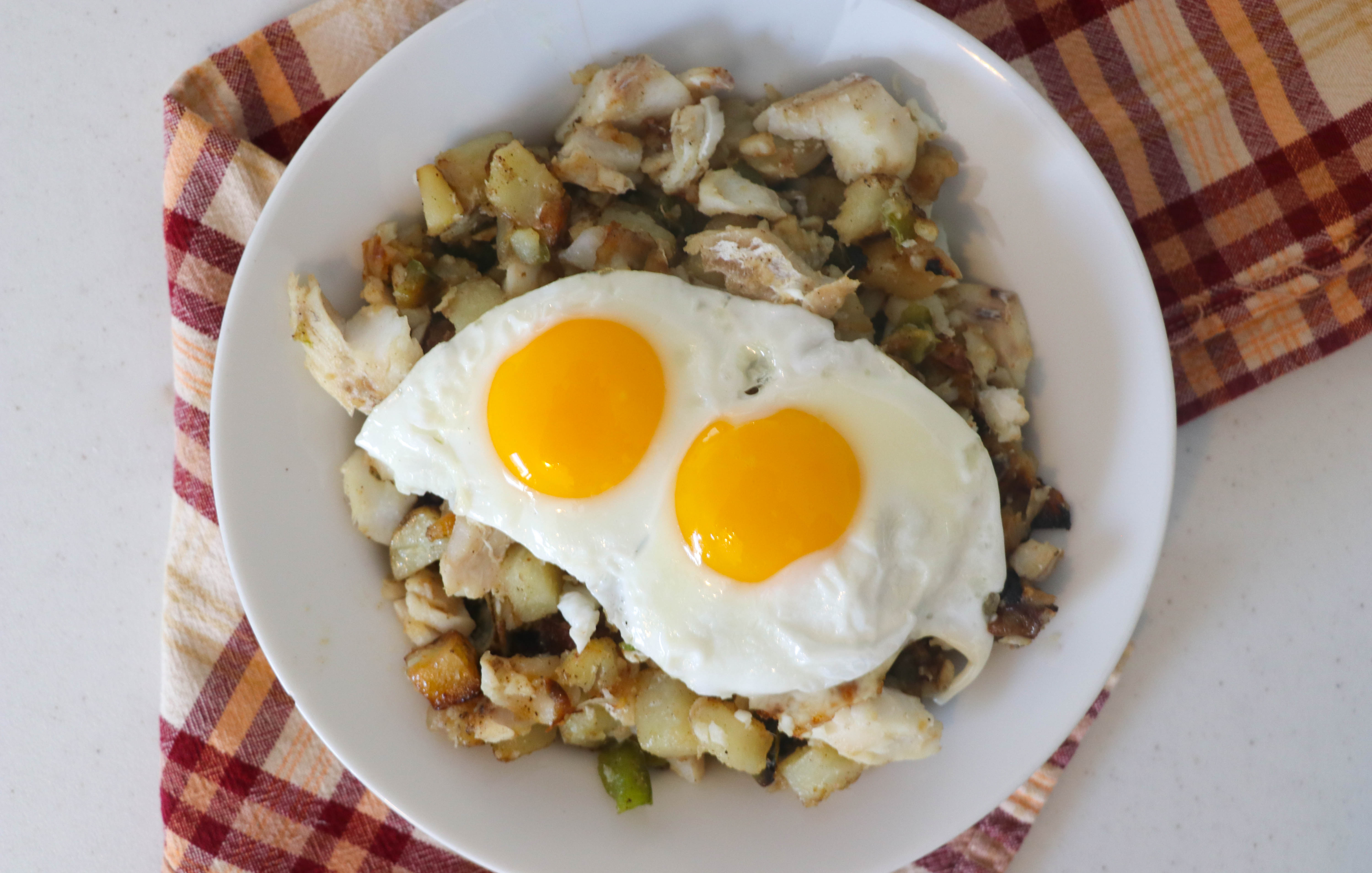 On Friday night you have a big fish fry…haddock was on sale at Harbor Fish Market and you took advantage of it. And the kids love fried fish!So, Sunday you are looking for something for breakfast, no bacon or sausages in the fridge but that left over fried haddock is still there. And those wilty French fries that you were going to throw out!
Take out the big skillet and add butter or olive oil (or a touch of both), chopped onion, red peppers, carrots, peas, whatever you like (I would be dicing jalapeno peppers , too, that's just me!) Cook until veggies are softened. Dice up the fries and throw those in and take the leftover haddock and break it up, mash it up and add that to the mix and  sauté it up with the rest of it, mixing as you go…mashing down and flipping it just like you would any hash. Next I would poach up some eggs and have 'eggs on hash'. Delish!
Hash is a kitchen sink kind of recipe and great for any type of leftover fish. I would make sure you have plenty of onions and peppers in there, those two veggies compliment both the fish and the eggs.I guarantee next time haddock is on sale, you will buy an extra pound of it just so there will be plenty of left overs!