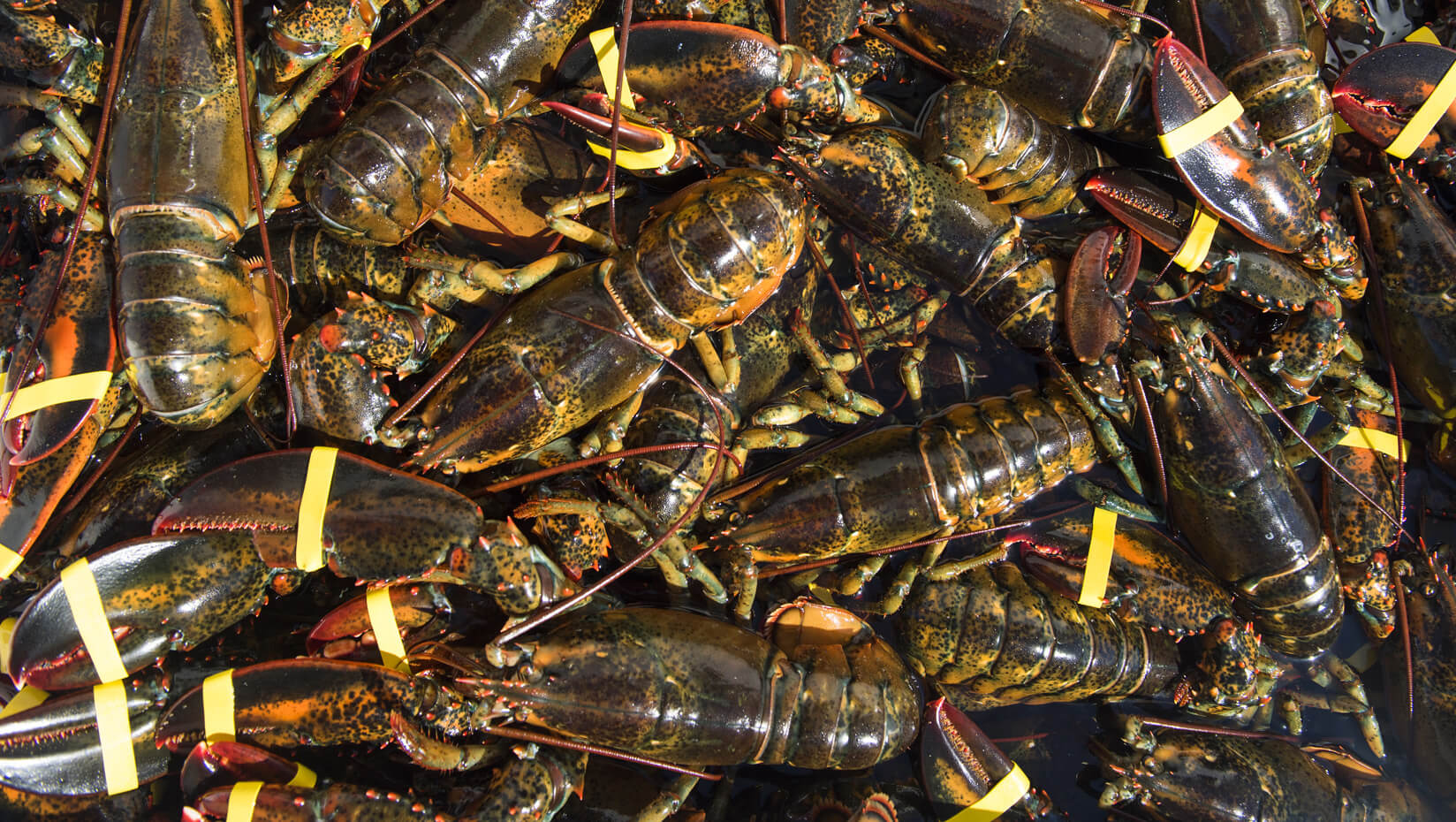 Lobstering is a field of work few truly understand.  Here at Harbor Fish we are fortunate enough to get a rare glimpse into the life of lobstering; our lobstermen pull up right to our back door to deliver these tasty crustaceans to us daily! But, how did the Maine lobster industry come about?  We are here to tell you!
Surprisingly enough, lobstering was done by hand along the shoreline in the early 1800's in Maine.  The creation of traps didn't come about until around 1850.  Imagine that?  Although the first documented lobster catch dated back to English settlers in the 1600's, it wasn't until the mid-19thcentury that the industry started to gain traction, the value of lobsters increased, and Maine established its first commercial lobster fishery.
In addition to establishing the first commercial fishery, us salt of the earth, self-sufficient Maine folk created two inventions that revolutionized the industry we know and love today.  First, a Well Smack.  A Well Smack was a fishing vessel that had a tank with holes, allowing cold sea water to circulate, keeping the precious cargo alive longer distances. And secondly, canning lobsters.  Lobster canneries were popping up in 1880, which allowed lobsters to make their way to anywhere in the world without spoiling.
As the industry was full steam ahead, so was the use of railroads.  Railroads became a huge means of getting live lobster all over the country by packing it with moist seaweed and ice.  A technique we still use today!  This then increased the shipment of live lobsters, and eventually put the lobster canneries out of business.  It wasn't until the 1950's that air shipment became the mode of travel for these tasty buggers, and boy did it make a difference!  Lobsters could leave Maine Monday and be eaten fresh in California on Tuesday.
Today, lobstermen operate much like their predecessors, hauling up lobsters in traps, set on the sea floor.  They now use mechanical haulers that allow the traps to get from the bottom of the ocean, to the deck of the boat hands free, which helps the lobstermen significantly! But the one thing that has remained the same since the beginning is the community of lobstermen themselves. Lobstering is a family affair.  The techniques and territories are passed from generation to generation.  This community is tight-knit. They are the care-takers of our ocean as well as their fellow lobstermen.