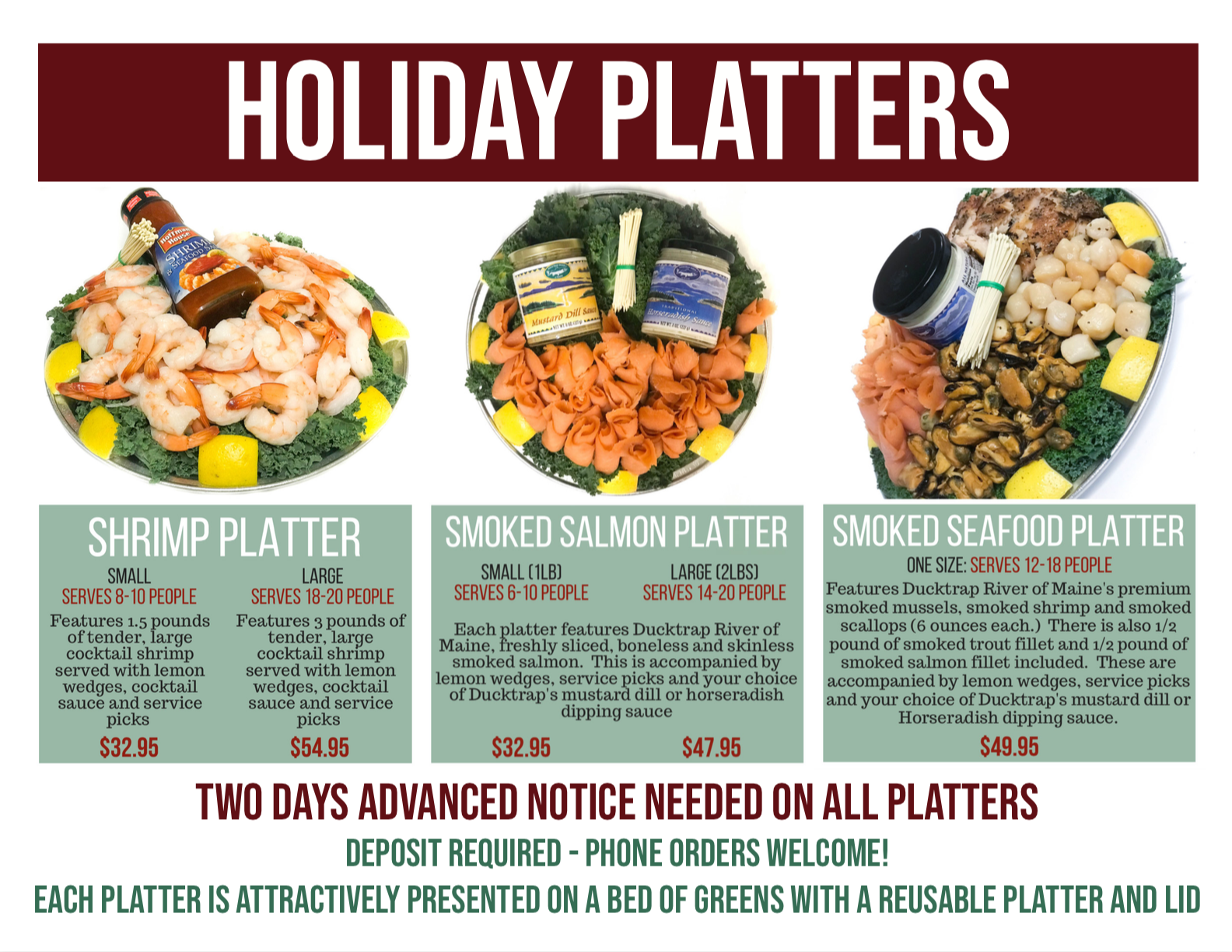 Does anyone else feel like they blinked and it became November? This year flew by for us! We are shocked that we already are coming up on Thanksgiving.
Now with that being said, we are here to quickly remind ourselves and all of you that it is time to start placing your orders for your Thanksgiving feast!
We have a plethora of goodies to choose from; haddock, smoked salmon (which is on special this weekend! in-store only, sorry!) Other varieties of smoked fish, oysters in the shell as well as pre-shucked for that good ol' oyster stuffing recipe, fresh Maine lobsters, lobster meat, truly the list goes on and on. Also, it really is up to you to decide what you like to enjoy on Thanksgiving day! We have posted a couple of recipes to help you with ideas (please visit our facebook page here to check them out!)
Now because our customers come from all over, there are a couple ways to place orders. First off, if you want any seafood shipped to your door, please visit our online store here! You can also call us if you need assistance with any online orders as well. Our shipping department's direct line is 207-775-0251 x 2. In addition, we also have our lovely Maine residents, who shop in our retail store! You all can phone in orders ahead of time, 207-775-0251 x 1, or pop in and see us! We love being able to see you all on a regular basis!
On top of all of this, we also have made-to-order seafood platters available! These platters come in 4 different varieties, and are a spectacular addition to your Thanksgiving feast! (please see above for all the options.). We do need 2 days advanced notice to put the platters together for you! Unfortunately, the platters are only for local customers, as shipping platters and having them stay presented perfectly is very hard and we would hate to have your platter jumbled.
Our hope each year around the holidays is to bring an extra bit of happiness to your holiday gatherings! Providing you all with outstanding seafood makes us happy as well!
Store Hours: Our store will be open regular hours Wednesday the 21st, closed Thursday the 22nd, and we will resume normal business hours Friday the 23rd.