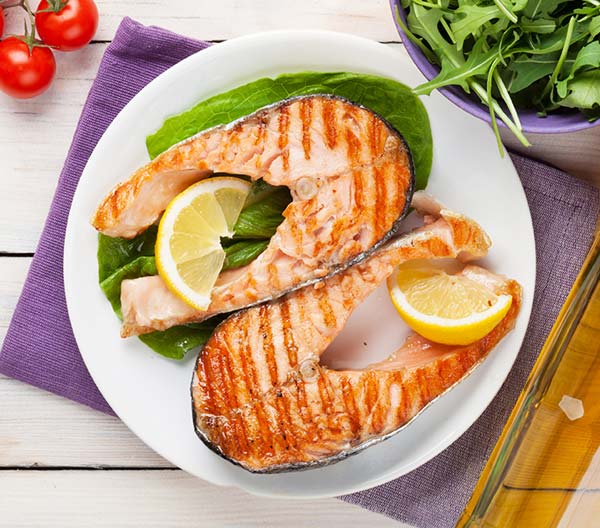 Finally, summer is upon us! These long, warm days are what we live for at Harbor Fish Market. Especially because there is nothing better than pairing all of these warm days with some perfectly cooked, more often than not, *grilled* seafood!  Seriously, as soon as I even think the weather has turned for the better, my grill is up and running, and i will fully admit that maybe it was a bit too early this year… I know my grill was covered in snow at one point…oops.  Regardless, no regrets!  The longer I can enjoy grilled seafood, the better.
Now of course, when you think of grilled seafood its always swordfish, or some of the more popular steak fish… but what about oysters, what about stuffed clams, or even whole lobsters?! The possibilities of the types of seafood you can throw on the grill are truly endless.  Even the most delicate of fish you can grill by wrapping it in parchment. Add some white wine, citrus, and some herbs and you have a simple, yet decadent meal made in minutes.
This week we will be creating one of these perfect, light, summer seafood meals for you all to try. It even has peaches in it!  As you can tell, we are excited!  Stay tuned!