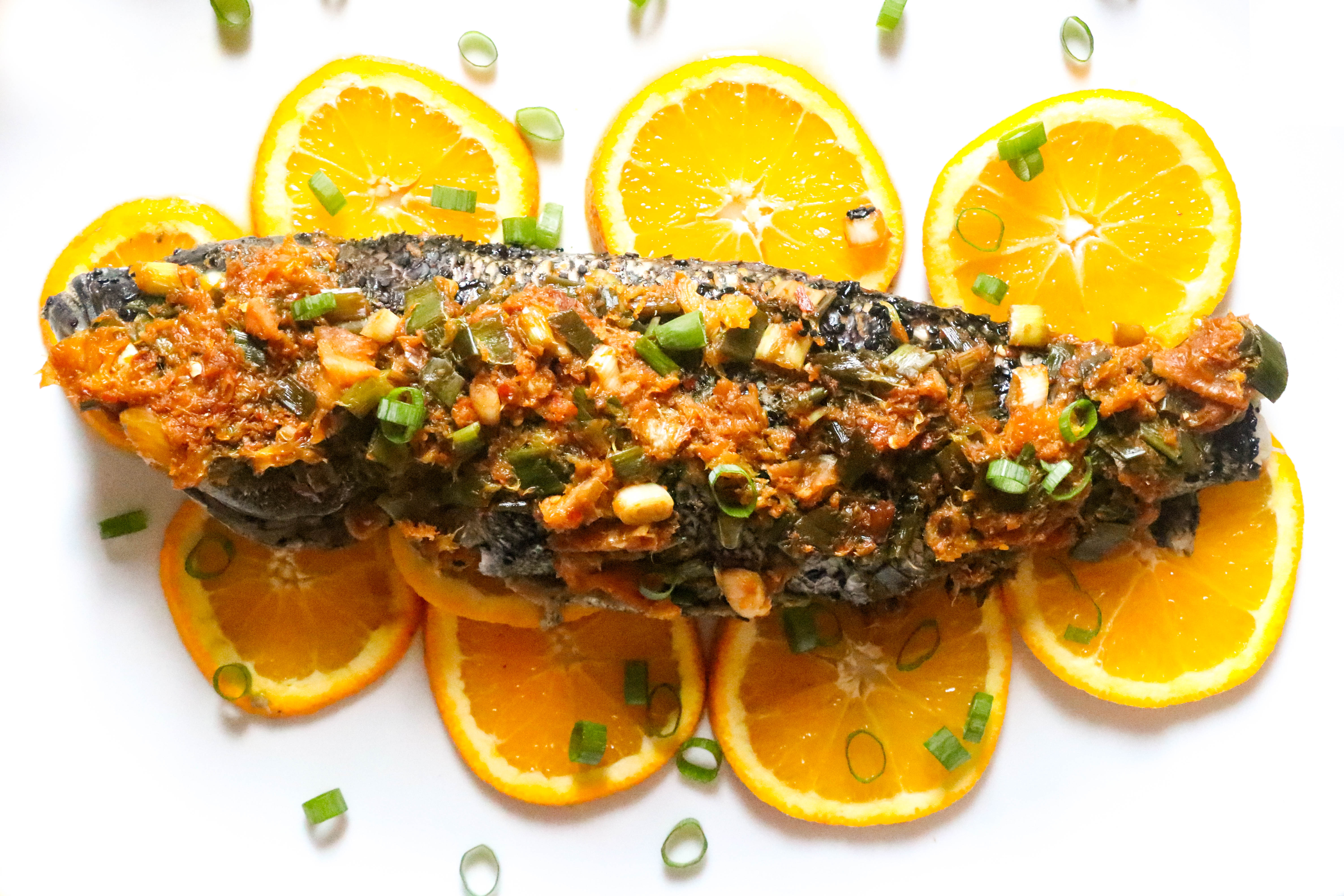 Lay out one big sheet of aluminum foil (large enough to wrap up the entire fish in parchment – you will bake the fish in it like a package). Lay the fish on it and rub in olive oil, salt, pepper, and sprinkle sesame seeds on each side. Wrap it up and bake ~20-25 minutes or until fish is flaky.
Bring a small pan to medium high heat and add all sauce ingredients. Mash any large pieces orange. Bring to a boil, reduce heat and cook uncovered at a low simmer for ~3-10 minutes or until thickened.

Serve over fish (this sauce is good on any meats or tofu) and with rice and veggies. The skin on this tastes lovely, so don't be afraid to try the skin! Enjoy!