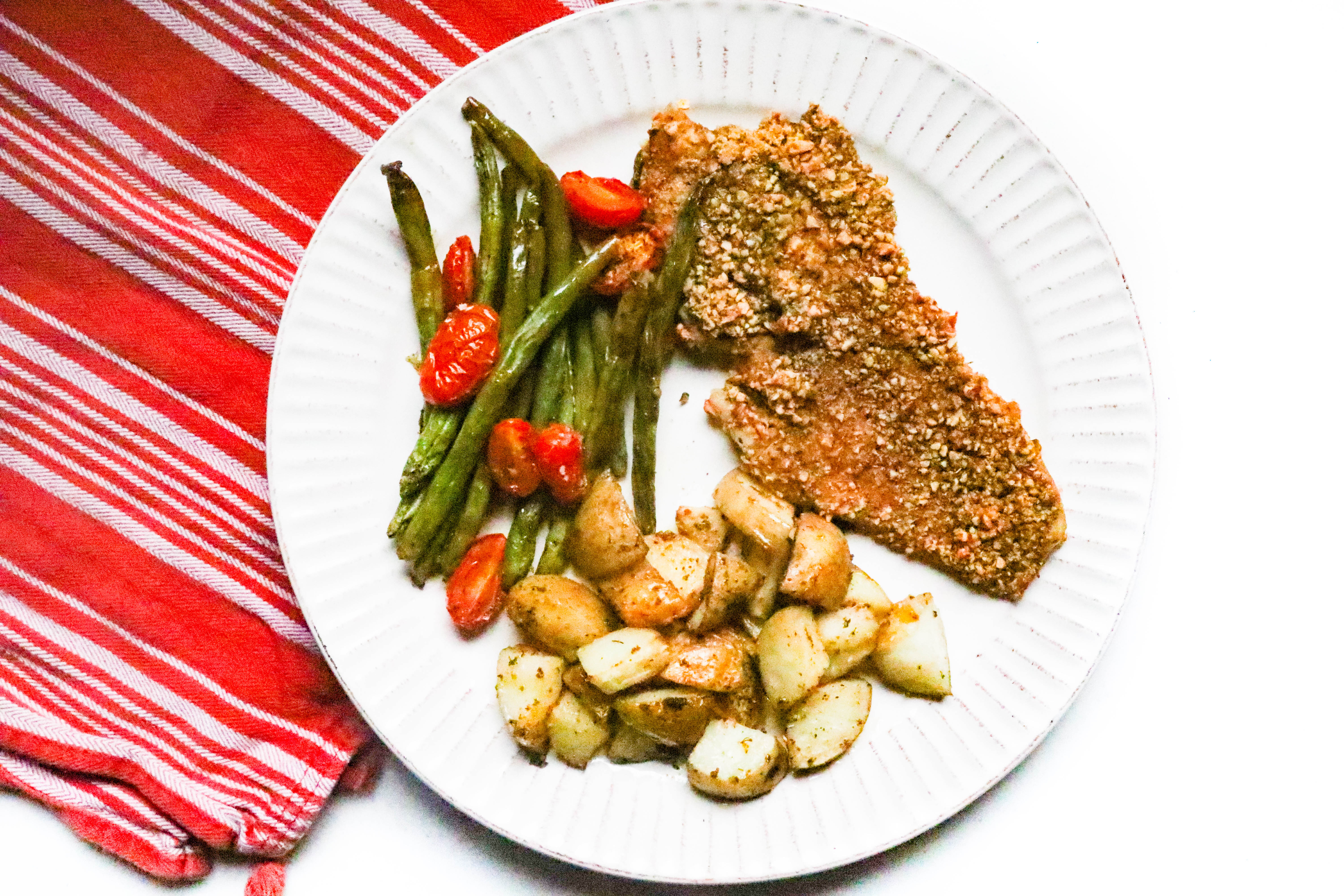 Preheat oven to 425 degrees. Spray or brush olive oil onto flounder fillets. Gently press almond topping into fillets. Lightly spray oil on top to ensure almond topping has stuck.

For the potatoes, half or quarter them, drizzle with olive oil and a generous dose of Harbor Fish Market's SoFISHticated All-Purpose Seasoning.

Wash green beans thoroughly and chop both ends. Half the grape tomatoes. Drizzle with olive oil, salt and pepper. Put the potatoes, tomatoes and green beans in the oven prior to the fish.

Place fish in oven and cook for 8 minutes, or until the fish can be flaked easily with a fork. If you time it right, the potatoes, tomatoes and green beans will done at this time too!

Plate fish with vegetables and enjoy!