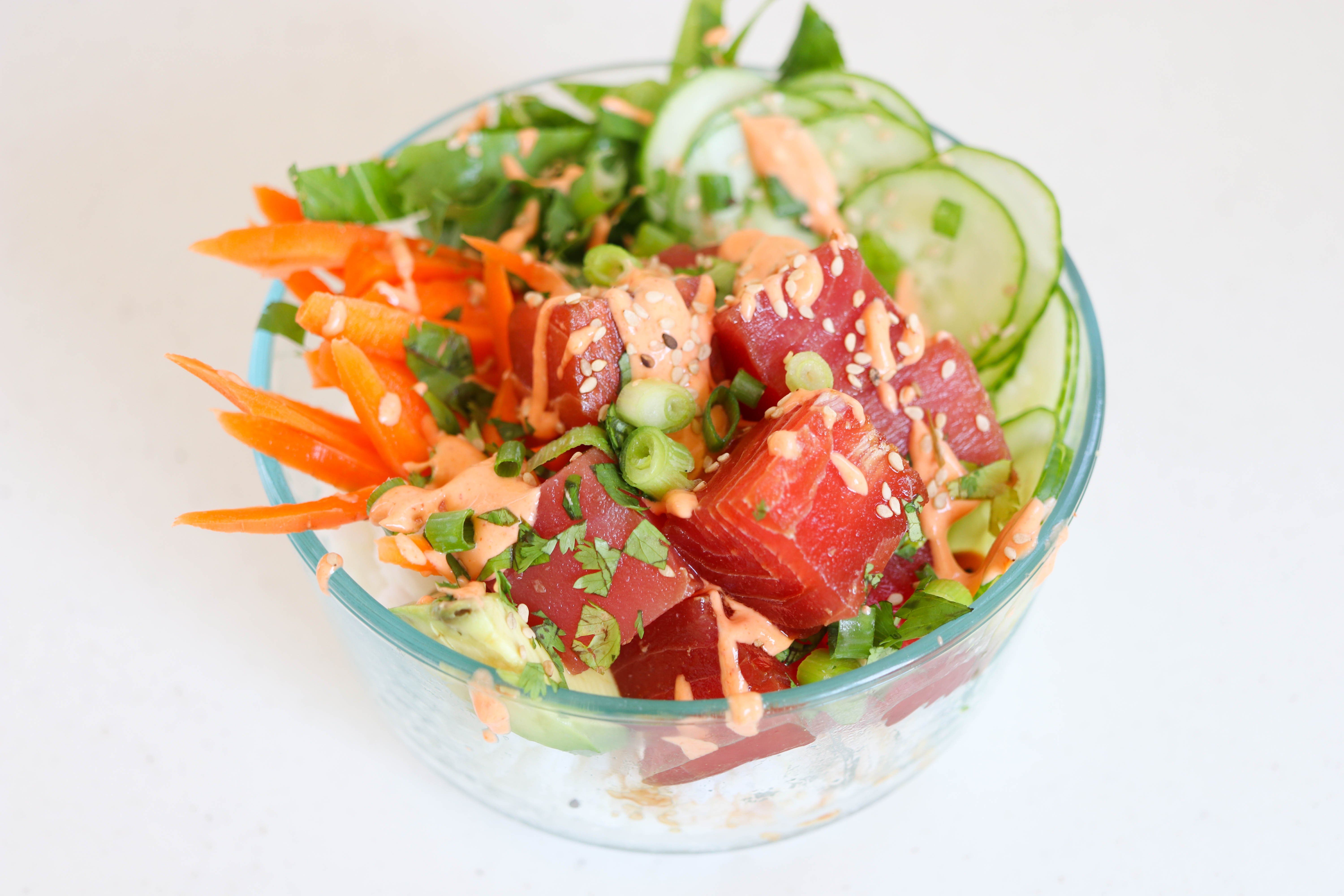 Poke bowls are this season's hottest food trend. We want to break down its history for you a little, and then show you just how easy it is to make in the comfort of your own home! Poke bowls originated in Hawaii. The word poke translates to "cut" or "slice" and is pronounced, 'po-kay.' Poke is a dish that has most likely been a part of Hawaiian culture since the people of Hawaii have yielded tools and eaten flesh. Their traditional bowl is made up of marinated raw ahi tuna, Hawaiian rock salt, kukui nut, and seaweed.
Poke has now found its way to the mainland, where it swept across the west coast over the past few years, and it's now finally making its way to us here in Maine! It is a build-your-own-lunch bowl craze! The Instagram hashtag #pokebowl has over 345,000 pictures taken from around the globe. Virtually no two pictures are alike, as each poke bowl is truly customized! There are even poke bowls that don't contain fish at all (blasphemy!) for the non-fish lovers among us. Here at Harbor Fish, we sell pre-cut ahi tuna cubes with poke bowl ingredients in frozen blocks. It is the easiest way to construct your at-home poke bowls. You just thaw and prepare your bowl. Our Ahi tuna is free of any additives and fresh as can be! Ask any retail associate to help you find this hidden gem in our store!
*and stay tuned for our take on poke bowls tomorrow!