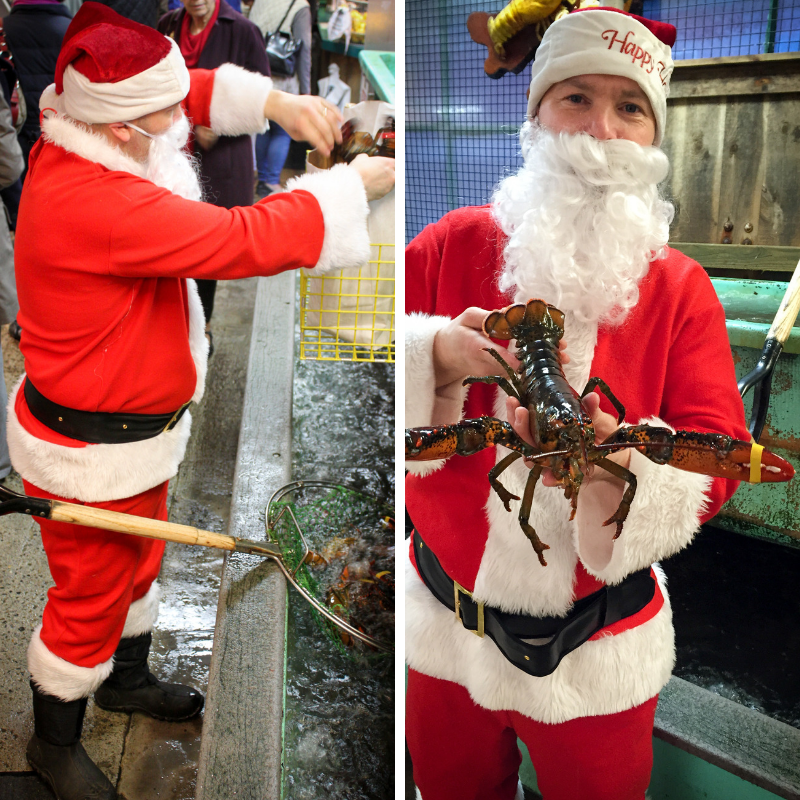 Just to preface this blog post, we wanted to let you know that we understand it is October 29th .
Some of you may gasp in horror to read this post, while others may feel indifferent, or dare we
say happy, when we mention the word Christmas…
Listen, we know it's not even Halloween yet, nor Thanksgiving… but we like to keep you all
informed relatively early, so that when Christmas is a bit closer, and you are thinking about
placing your order for seafood, you understand some basic guidelines about shipped seafood.
Now, before we get into that, we also want to say that we're not talking about in-store
customers. To all of you New Englanders who visit our store during the holiday season, thank
you! You are all awesome! We'll have a post about in-store holiday orders soon enough.
Shipping seafood—especially live seafood—is a delicate process that we take very seriously. We
ship our seafood via FedEx Priority Overnight, straight to your door to ensure that your product
is as fresh as it can possibly be. And now that we can take your order from our web store, it's
easier than ever to get your seafood as fresh as possible. Typically, we only deliver Tuesday
through Saturday, because we use priority overnight shipping, and FedEx doesn't deliver or pick
up on Sunday (So Sunday and Monday deliveries are out). BUT! Because Christmas Eve happens
to land on a Monday this year, we are making an exception! We will be accepting orders for
delivery via FedEx on Monday, Dec. 24th (available by phone anytime, or online after Dec. 10).
These orders will be shipped on Saturday, Dec 22.
To achieve this exception, we had to make some decisions about what can and cannot be
shipped. Unfortunately, we cannot ship live lobsters for Christmas Eve delivery. We simply
cannot ensure that the lobsters will stay alive from Saturday to Monday. We know some of you
find it very necessary to have lobster on Christmas (believe us, we think it is necessary as well!)
So, we would suggest ordering our fresh lobster meat. And of course, order as much haddock,
crab meat, scallops, etc. that you would like!
We truly do not like putting limits on our shipments, and we try to keep it simple, but we would
prefer to be transparent and ship only the finest quality and freshest seafood we possibly can.
Now you all may go back to living your life on October 29th , we just ask very nicely that you
remember this blog, and the information it contains, when in just 49 days (sorry we had to!) the
week before Christmas Eve is upon us.
Happy October 29th everyone!