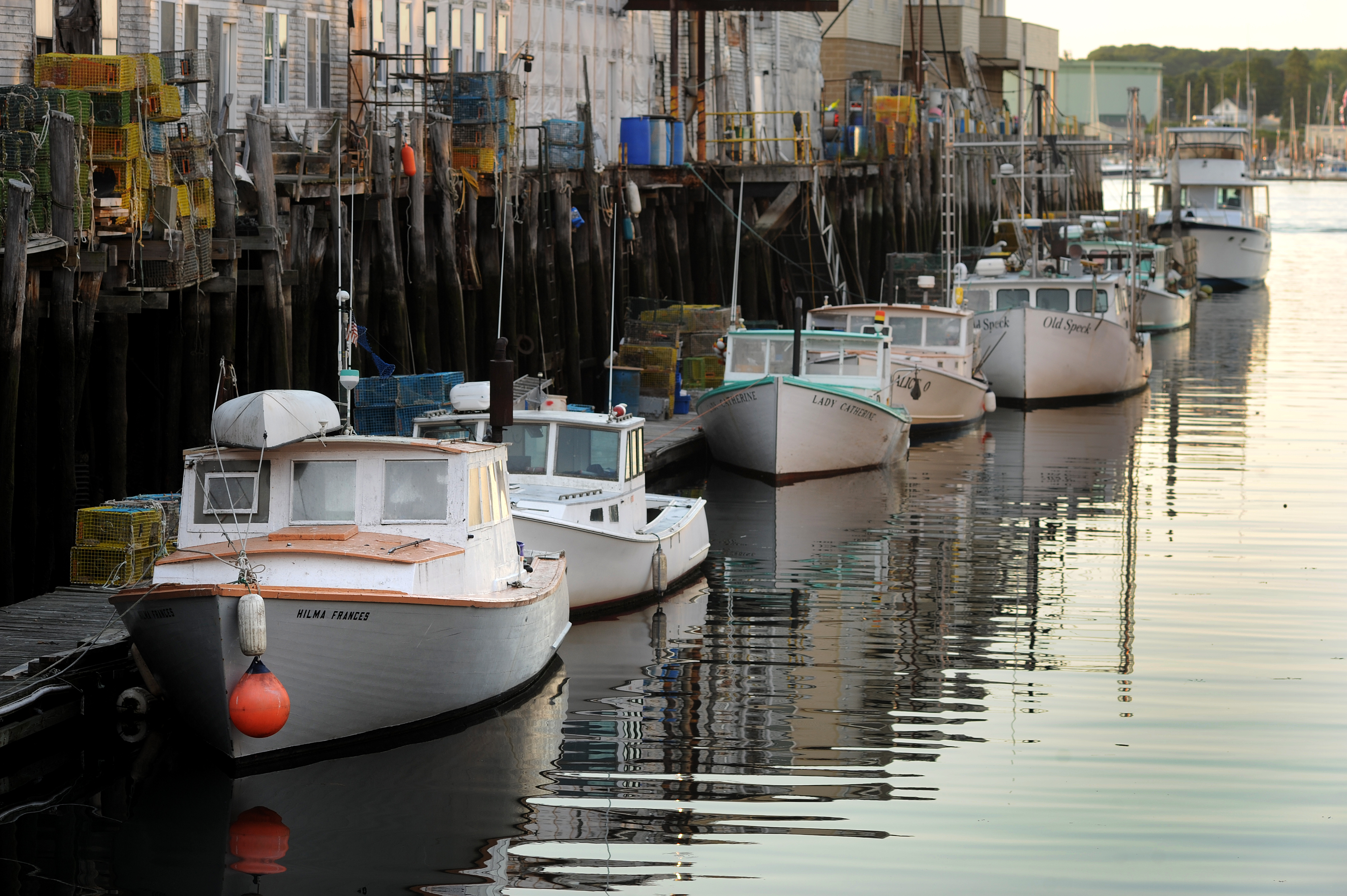 Who can believe it's already November 5th? Wasn't it peak summer just yesterday? In all honesty, we have been having a blast down on the wharf, and as the saying goes; time flies when you're having fun! Now that summer seems to have said its goodbyes, all we can think about are the holidays that are approaching rather quickly! First up, Thanksgiving!
Thanksgiving in Maine can be a bit different than the usual turkey, mashed potatoes, stuffing, etc. We pride ourselves in being able to successfully put seafood in just about anything, thanksgiving food included. Truthfully, the thought of celebrating Thanksgiving sans seafood, is a thought we refuse to have. For all of you who have celebrated your past Thanksgivings without seafood, we are here to enlighten you/bring you to the to the fun side/show you how to celebrate Thanksgiving the real Maine way! For all of you who celebrate Thanksgiving with seafood already, keep on keeping on! But here are some fun, possibly new ideas that can spice up your celebration!
Appetizer: Baked Oysters – Chowder in a Shell
Now we know we have posted this recipe before, but we just couldn't help ourselves to repost it for our Thanksgiving Guide!  It is that good!  For all that tried this recipe when we posted it the first time, you can vouch!  We had a great deal of people commenting and letting us know that they loved this recipe!  So alas, here it is again!  The perfect Thanksgiving appetizer!
You mostly hear about oysters raw on the half shell.  Which honestly, isn't a bad thing. Raw oysters are great, but we wanted to kick it up a notch and try something new!  These are divine! If you enjoy creamy seafood chowders, this dish is for you! It is essentially a spoonful of chowder per oyster shell, but you get a fresh, perfectly baked oyster on the bottom.  Yum! These make a great appetizer, as they are a nice grab and go starter meal. Plus, they look phenomenal, and are sure to impress your guests this thanksgiving.
Side Dish: Oyster Stuffing
Listen, if you have never had a stuffing that includes oysters, you are missing out! Thankfully, we are here to show you how it's done so you never have to celebrate another thanksgiving without it. The recipe can look a little overwhelming. As with any stuffing, there are a decent number of diverse components, but we promise you that it all works perfectly together! The salt from the sausage, the crunchy, nutty chestnuts, with the combination of fresh, perfectly textured oysters, all mixed into a seasoned bread cube mixture… It's unreal. We would almost go as far as to say it's better than the main event!
Entrée: Cranberry Pecan Crusted Salmon
This Thanksgiving entrée makes us happy! Not only does it combine two classic thanksgiving items (pecans and cranberry sauce), it also includes salmon, so what more could a person want? The sweet and tartness from the cranberries, combined with the nuttiness of the pecans, on top of a rich fillet of salmon… yes please! It's simple to make and darn good! It's also a recipe you don't see often, so your guests will be begging to get their hands on it!
Now we're sure you're thinking: all of these dishes sound so good, I need to make them! … but where are the recipes? These recipes will be posted during the next couple of weeks leading up to Thanksgiving. We will start tomorrow by posting the appetizer. As usual, all of the seafood found in our recipes can be found in our store! Any of our awesome fish mongers can help you find the products you need or help you decide which type of salmon you would like! As always, we cannot wait to see you on Custom House Wharf!
Happy Monday!