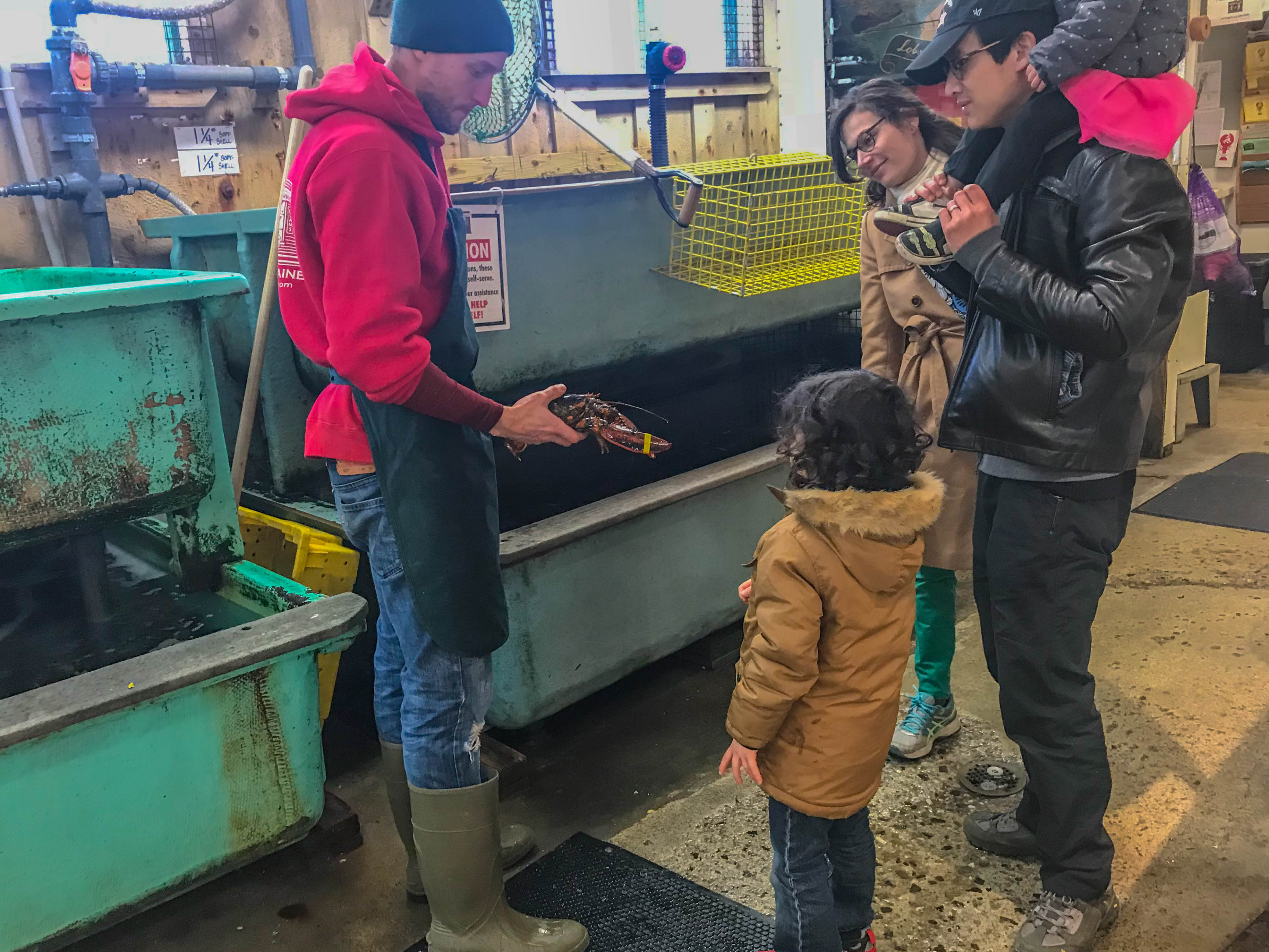 Back in the day, food shopping might take a week's worth of lists and several stops until the larder was full. The butcher, fish market, baker, the produce guy, and then finally to the grocery store for all the incidentals, maybe some TV dinners and canned goods. Flash forward to today, we start at the grocery store and maybe don't go any further. One stop shopping is where it's at…but maybe not where the best quality is at.
We are so lucky here in New England to have so many fresh, local food choices. And our grocery stores are starting to get it, some of them are carrying select produce from local farms. They may carry some local honey & jams, and that kind of thing, too, but that pretty much is where it ends.
There is a lot to be said for convenience, but I think there is even more to be said for quality…especially in the highly perishable items, like seafood. You can get no fresher seafood than from a fish market, unless of course, you are getting it right off the boat, which not too many are able to do. But here at Harbor Fish, right on Customhouse Wharf in Casco Bay, we have our lobstermen taking out right at our back door. From the back door to our ocean water lobster tanks in just a few minutes time. You never have to give the quality of our lobsters a second thought. Our whole finfish come in from New England fresh fish auctions or from trusted suppliers. They are either cut right here in our production room or put out in our fresh fish display and filleted as you like them, FRESH.  Please come and visit us often for quality first seafood or shop our on-line Fish Market, we ship the same fresh fish and seafood five days a week.
*My New Year's resolution was to eat fish twice a week, and I'm determined to stick to it. So, I ask the questions, pick up new recipes, and chat with the fish people behind the counter. It all helps me to meet my goal. So, get to know your local fishmonger, where you will get the 'scuttlebutt' on the fresh catch of the day!