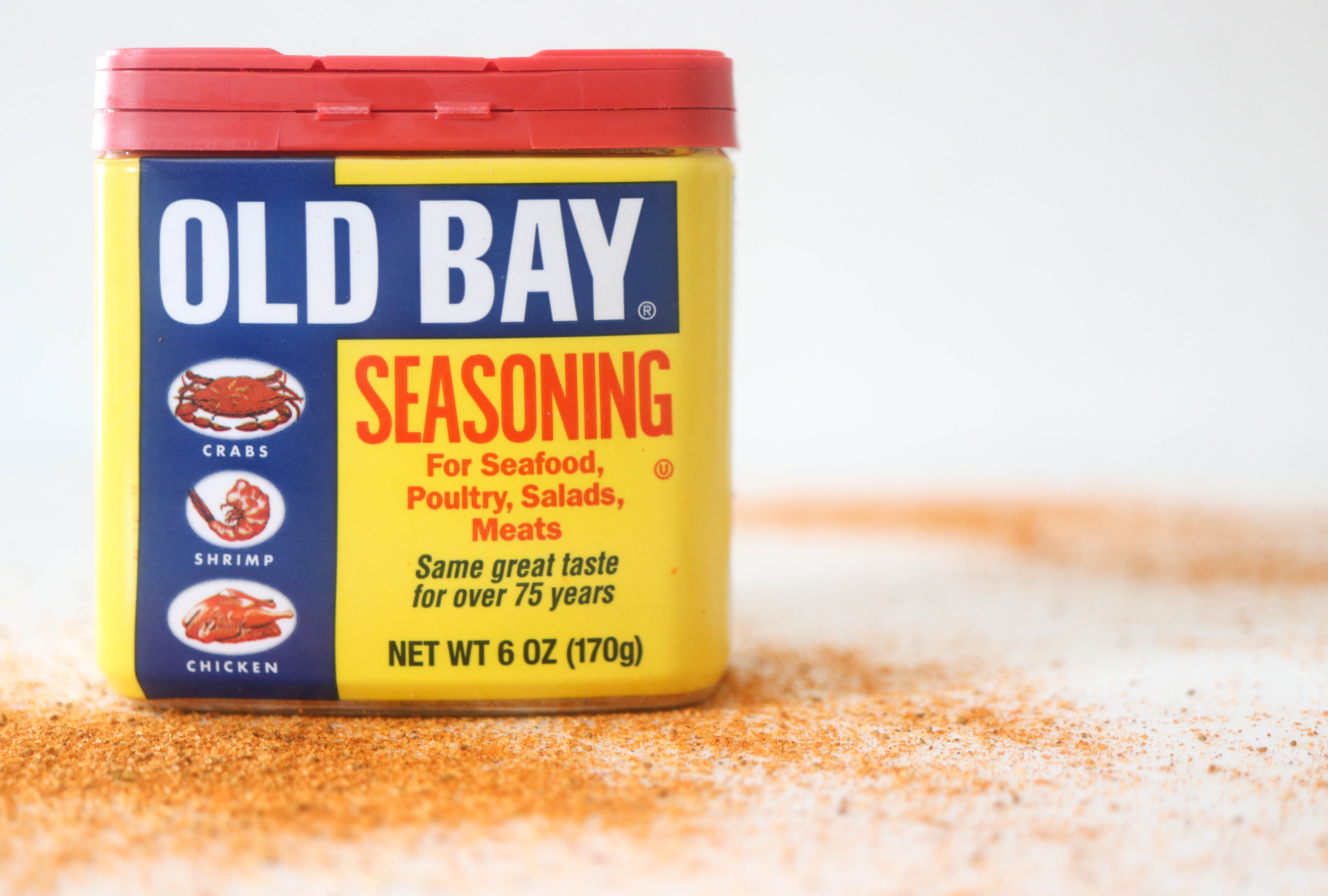 Old Bay is seafood's best friend! This classic dry seasoning contains mustard, paprika, celery
salt, bay leaf, black pepper, crushed red pepper flakes, mace, cloves, allspice, nutmeg,
cardamom, and ginger, and it packs a punch! Old Bay is great on everything, including poultry,
salads and meats, but it's most commonly used with seafood. Crabs, scallops, fish, lobster, you
name it, it's great with Old Bay on it!
Old Bay can be successfully utilized in some more unusual foods, too. Some people
sprinkle Old Bay on popcorn. Or maybe you'd prefer some Old Bay infused vodka, Old Bay
deviled eggs, or even an Old Bay ice cream sandwich? When you combine the 12 ingredients in
Old Bay together it basically makes a magical seasoning-dust that you can sprinkle over your life
and everything becomes better – we kid. Kinda.
So where did this magical dust come from? We can thank Gustav Brunn, from the
Chesapeake Bay area. Which makes sense when you think about the number of Chesapeake Bay
crabs that have been doused with Old Bay and enjoyed since the creation of Old Bay seasoning
in 1939.
Brunn was a German immigrant who lived a very normal bayside life. He originally
named the seasoning "Delicious Brand Shrimp and Crab Seasoning," but later realized the name
wasn't catchy enough. Instead, he named it after a passenger ship, The Old Bay Line, which
transported people from Baltimore to New York. Brunn was later bought out by McCormick
Co. Thankfully, McCormick Co. has kept the same classic yellow tin to this day, which really
makes our hearts happy, and also plays homage to Brunn, forever!
Stay tuned for 2 recipes this week, both of which will come together to create a meal that is seasoned generously with old bay!