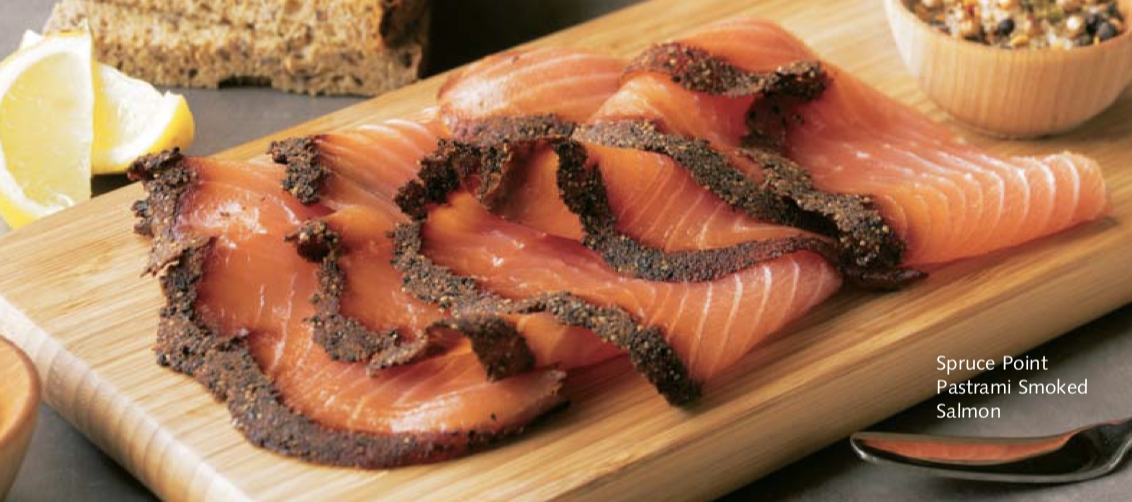 View their Recipe Book Here: http://ducktrap.com/wp-content/uploads/2014/03/Ducktrap-Recipes.pdf
At Harbor Fish Market, we pride ourselves on carrying only the best seafood available. Fresh, frozen, smoked, value-added…you name it. One of our bestselling brands is Ducktrap River of Maine, high quality and traditionally smoked seafood.
In 1978, Des Fitzgerald, founder, decided to try his hand at smoking fish, and the rest is history for Ducktrap. With premium grade seafood and tried and true brining and smoking methods, they cure some of the best tasting smoked seafood coming out of Maine. It starts with the seafood but choosing the wood for smoking is just as important. Local wood such as apple, cherry, maple and oak are used for smoking.
Duck Trap uses both dry and wet brines custom made for each of the many seafoods in their vast product line. I have many favorites among the Duck Trap smoked offerings here at Harbor Fish Market, but I would be remiss if I did not mention their Herring in Wine Sauce. Good size bites of herring with sliced onion and pickled in wine …hmmm…that reminds me, it's snack time!
Stop by our retail market on Custom House Wharf, or order Ducktrap products online.
Note: We will be sampling products and having a live demo with a Duck Trap representative on June 14, 2019. Like us on Facebook/Instagram/LinkedIn to keep up with HFM news and giveaways!