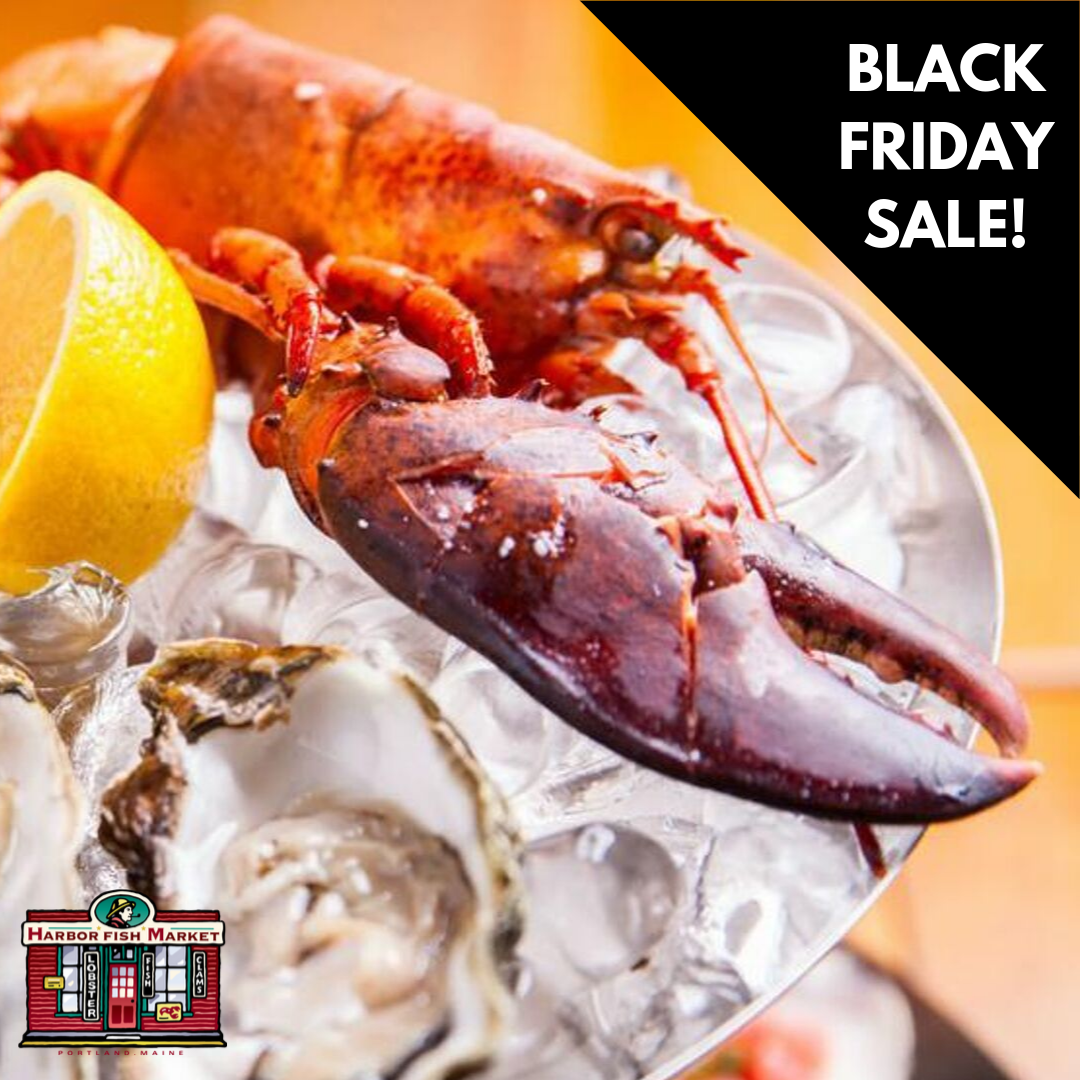 Sound the alarm! Black Friday is coming – Are you ready for it?
Although a fish market isn't a traditional stop on your Black Friday shopping list, we welcome
you to come into our store, or of course shop online if you are not in Maine. What you will find
is plenty of seafood options on sale! Maybe some you have never tried, and others you may
already love.
In addition, we will have some of our dry goods marked down as well. Have you been dying to
try our seasoning? Now maybe a great time to try it! Or it's a certain sauce you have been after
– perhaps it will be on sale.
We know this may even be great timing for some people planning holiday parties. Why not
save, and purchase what you need on sale? In addition, and although not a sale, if you are
looking for an easy way to impress your party people, we can make seafood platters with
advanced notice as well. Shrimp cocktail platters and smoked seafood platters are beautifully
made up and take all of the time and prep out of creating something magnificent for an
upcoming get together!
Happy Holiday Shopping!