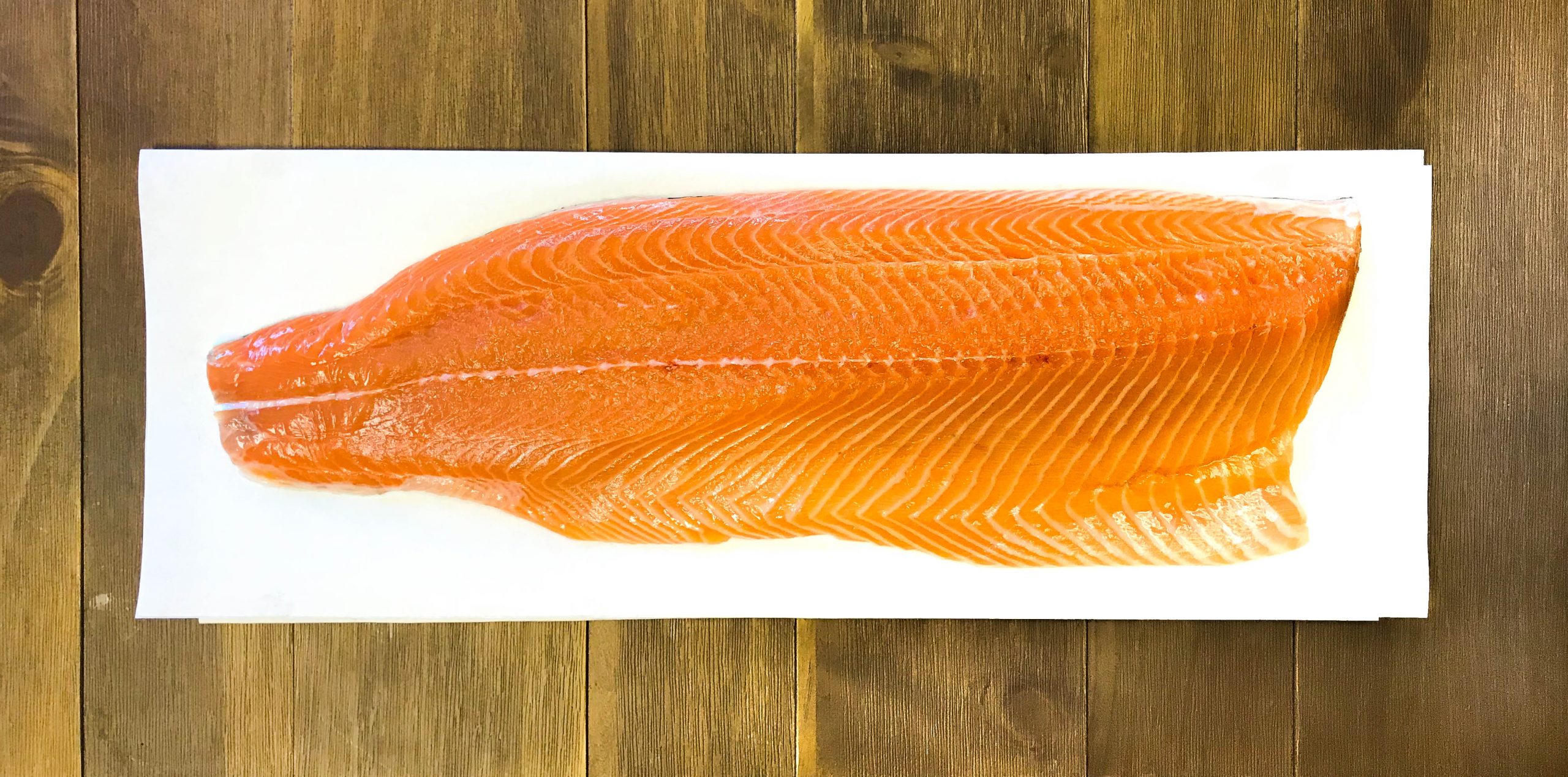 Salmon is a popular fish for good reason! It's rich, decadent, and an eye-catching color on your dinner table; especially if you're purchasing it from the right business.   Wester Ross Fisheries is one of those "right" businesses.
Their practices are far beyond your average salmon fishery.  They are meticulous when it comes down to every ounce of their operation.  First and foremost, the health and welfare of their salmon is their main priority.  This translates to a business that does absolutely everything by hand.  There are no machines or cameras, just hard-working people who care about the salmon they produce, and the environment they are doing it in.
One of their most admirable practices is hand rearing.  Hand rearing means that each and every day Wester Ross goes out on the water to feed all of their salmon by hand.  This gives them a full coverage view on the attention to animal welfare.  This also allows them to respond in real time to how much their fish are eating.  Ultimately reducing waste, and the accumulation of feed on the sea floor.
In terms of what they feed their fish, they have one of the world's best feed-conversion ratios because they use fish trimmings to create a sustainable fish food.  Fish trimmings are a great fish feed when the product will eventually be used for human consumption. Furthermore, no synthetic dyes are added, and the nutritional supplements that keep their fish in tip top shape and also give them their color come from completely natural sources.  In addition, Wester Ross has never had to use antibiotics on their fish, ever.
One concern many people have while buying farm raised salmon is the density of stock in salmon farms.  Wester Ross uses very low stock densities, translating to 99% water and 1% fish.  This fact alone attributes a lot to the level of health, and happiness of their salmon, and is absolutely a reason why they have never had to use antibiotics on their salmon.
In terms of how they keep the salmons' environment clean, their practices are completely organic.  Instead of using harsh chemicals, their nets are cleaned by wind and rain, and then dried in the sun.  They have also created a swim through system of nets that allow the fish to move between pens, stress free.
With all the points listed above, Wester Ross has proved to be a leader in the world of salmon, but the greatest of all is there RSPCA Assured certification.  This certification has been a crucial part of their business from the very beginning.  It ensures that the animals are free from thirst, hunger, and malnutrition.  Free from discomfort, pain, injury, and disease.  Free to express their normal behavior, as well as, free from fear and distress.  Wester Ross was one of the first farms ever to pass the RSPCA certification audit.
All in all, you can see that Wester Ross has a superb product.  Since 1977, they have worked extremely hard to ensure this.  That is the exact reason why we highly suggest you use their product on your dinner table!  Stay tuned for a salmon recipe you can use, coming to our social media platforms tomorrow.  One bite, and you will taste the difference!