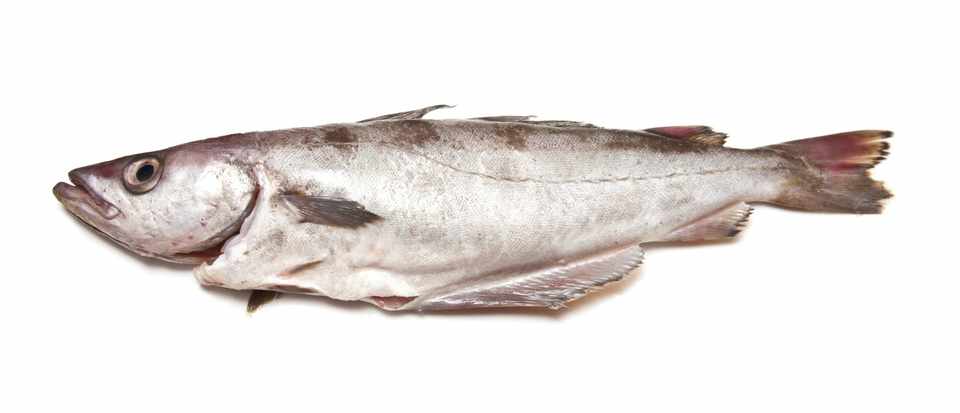 Atlantic Pollock (Pollachius virens) is a species of fish that is sustainably harvested, and at present, in no danger of being over-fished. Although a member of the cod family, the pollock is distinguished by it's slightly greenish color and darker flesh. This darker flesh perhaps, is one of the reasons pollock is an underutilized species. Pollock has seen its fair share of name changes for better marketing purposes: Coal Fish and Saithe come to mind, and also Boston Bluefish. But in the end Pollock isn't such a bad moniker and once you try it, you will be calling it 'one tasty fish'.
Once cooked, pollock fillets are white, like haddock or cod, but with more pronounced flavor and firmer flesh. Pollock is used very often for 'fish and chips' for these reasons. Higher in fat content than other white fish, pollock is quite versatile and lends itself to many cooking techniques. It can be used in any cod or haddock recipe, but it can also be salted and dried to end up as a very tasty 'jerky'.
Harbor Fish Market keeps pollock as a staple, and frequently tags it for our weekly sale. It's the perfect opportunity to try a fish that you have never thought to try. We have in-store recipe cards and always post recipes on our Facebook page. If you happen to be in the store, just ask one of knowledgeable staff members for helpful tips. It's one of the perks of being a Harbor Fish Market customer.