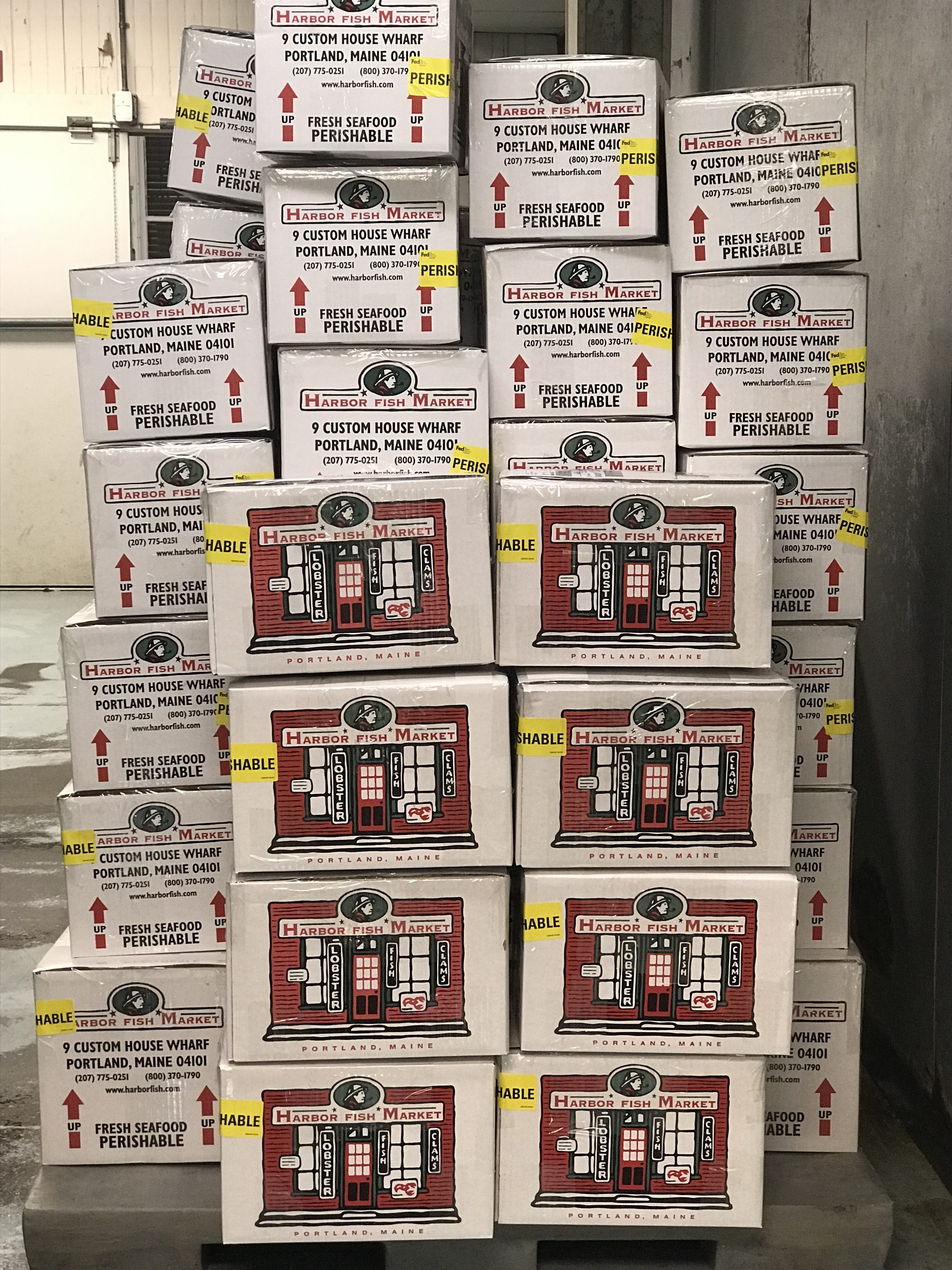 Before we get into shipping seafood for the holidays, we want to say that these rules do not apply to in-store customers.  Shipping seafood, especially live seafood is a delicate process, that we take very seriously.  For all of you Maine natives who visit our store during the holiday season, first and foremost, thank you! You all are awesome, but secondly, you guys are the lucky bunch that don't have to worry about the shipping part, so go absolutely hog wild and buy whatever it is your little heart's desire, in-store!
Now, back to shipping seafood for Christmas.  As we previously mentioned, shipping seafood is a delicate process, especially when it comes to live seafood.  If anyone is familiar with our shipping process, we ship our seafood, FedEx, overnight, straight to your door to ensure that your product is as fresh as it possibly can be.  With that being said, we ship Monday through Friday, with the exception of Saturday, December 21st.  We will adding in a Saturday shipment on the 21st ONLY, which will arrive Monday, December 23rd. This is important to note not only because Saturday shipments are not typically done, but also because these shipments will be held an extra night.  We want to make it clear that there is a bit of risk involved in this shipment as we cannot predict the weather, and therefore have decided to remove live lobsters from any Saturday, December 21st shipment orders. Although we aren't shipping live lobsters for this Saturday order, we can ship live oysters, mussels and steamers.  If you plan to have an order shipped on that Saturday, for the Monday delivery and want lobster, we would like to offer a suggestion – fresh, Maine, hand-picked lobster meat!  We have to make this call because unfortunately, we cannot ensure that the lobsters will stay alive from Saturday to Monday, and we would hate to disappoint you during the holiday season.  With that being said, everything else that is not living is fair game.  Order as much haddock, crab meat, scallops, etc. that you would like!
In addition, if you want your seafood to arrive on Christmas eve, you must place your order by 9AM on December 23rd.  There is no wiggle room with this one.  Any orders received after 9AM on the 23rd, will not be delivered on Christmas eve.  You can order live lobsters for this delivery though!
We truly do not like putting rules on our shipments, but we would prefer to be transparent and ship only the finest quality and freshest seafood we possibly can.  We hope that we have been clear with everything, but if you have any questions at all regarding shipping seafood for the holidays, please feel free to contact our shipping department directly at 207-775-0251 x2!
Happy holidays everyone!